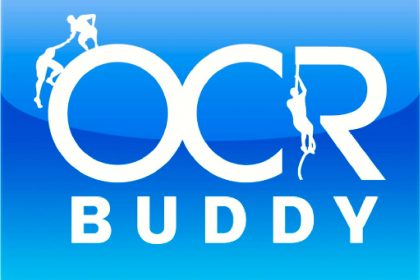 I'm not sure how everyone looks at Obstacle Course Racing in its entirety.  I know how I do.
I love the sport.  I love it because it pushes me, it challenges me and it's brings me to the point where I do not believe I can overcome my own mind.  When I do succeed, the feeling is fantastic.  I know that many other people feel the same way that I do and I know that there are hundreds, if not thousands of other reasons to love obstacle course racing.
Because of my love for the sport of obstacle course racing, I want as many people as possible to experience it.  Whether it's a mud run, obstacle course, endurance, inflatable, road or foam race, crossing a finish line is an accomplishment like no other.  I want everyone I know to experience that feeling.
To experience this feeling, we need the opportunity to do so.  We need the events and races near our homes. We can only hope that Race Directors provide us as many events as possible. We don't always get opportunities. One cause of the lack of opportunities is, in my opinion, one of the largest issues in the OCR Community.  We forget to work together and we forget that our sport needs all of us working together to help it grow.
I know I've said this before, but even though different companies own events and they all want to make a profit, we need to have some coordination.  I don't expect everyone to buy into that system. However, if enough Race Directors start to see things as I do, we all will benefit.
I as a racer, want to be able to attend as many races as my money can take me.  If I can afford to race in 6 races, 12 or 30 races, I want to have the ability to spend that money.  Race Directors should also want me to have the ability to spend my money.  Think about it. Every race you attend has parking, food and merchandise, bag checks, vendors and more.  Every event we attend will receive additional monies from our discretionary spending. How much money do you spend at each additional event? Multiple that by the millions of people that attend events worldwide and there is a lot of money to be spent while attending an obstacle course race. Race Directors rely on that money and we want to spend it, if we can get there.
In the past, I wrote about how on July 22 on Long Island, we have a Rugged Maniac and Tough Mudder scheduled within 20 miles of one another.  Two national brands are splitting the pot because of scheduling conflicts.  I also wrote in the same post (http://ocrbuddy.com/2017/03/28/working-together-the-future-of-the-ocr-community/) that this past May 13, a local Long Island OCR scheduled their event the same day as a Spartan Stadium Race 40 miles away. These are two examples that happened near my home.  Each conflict caused one event to not get my money and probably a loss of racers. This is only two examples, so you can imagine how many event conflicts there are worldwide. I can go through OCR Buddy and find one almost every weekend.
Recently, during a search I was doing for OCR Buddy, I came across two local races in the US.  One is in Connecticut and is one the same weekend as Tough Mudder, Rugged Maniac and another Local 5k OCR within a two-hour drive of its location.
Date selection is important.  A Race Director needs to choose the right date for their event so the event will not only draw only your existing audience but can INCREASE the potential attendance.  Avoid conflicts with events around you! I will restate this one hundred times if I have to. If you are a Race Director, do you research to see what other events are being held? You should.
The second race that I found a conflict with was in Ohio and is on a date that has a Spartan Race, Insane Inflatable and a couple other OCRs within a three-hour drive.
Once again, date selection is key.  If Race Directors continue to choose dates without research into the events being held around them, events will suffer.  If there are conflicts, people will have to choose which event to attend and eventually, races will close because of poor attendance.
This cannot happen.  Every event is important.  We cannot lose more events due to lack of attendance. The international brands, the national companies, the regional and local OCRs and the small charity races we participate in are all important.   We attend them to have fun, to play in the mud and with obstacles and we spend our money.  Without our money, events will fail. Without events, we will no longer have a sport.
I did not create OCR Buddy for this purpose, but it can help. Race Directors can (and some already started to) use OCR Buddy to investigate what events are already listed for future dates and plan accordingly. The earlier your event is listed, the earlier people will purchase their starting time and insurance. Don't plan poorly and lost potential racers. Plan properly, do some research and help all of us attend as many events as possible.
To date, OCR Buddy has not received any funds for helping events plan dates. We do not prioritize. We do it, and I promote it, because of our belief that we all need to work together to continue to sustain and grow obstacle course racing.
I look forward to continue to help Race Directors schedule, plan and promote their events. Reach out, say hello and let's make your event the best event that it can be!
Be epic and keep playing in the mud!