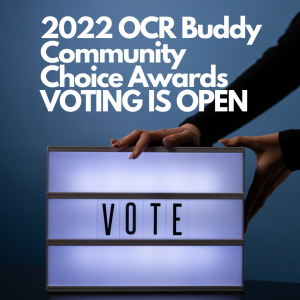 Last year the community spoke and named their favorites when OCR Buddy presented the OCR Community Choice Awards. The awards are back and we want to hear your voice as the community picks its favorites in the 2022 OCR Buddy OCR Community Choice Awards.
Voting Closes December 14th 2022.
Your winners will be announced: TBD on Facebook Live.
The OCR Buddy Community Choice Awards can't happen without the help of the community and our team of amazing collaborators.