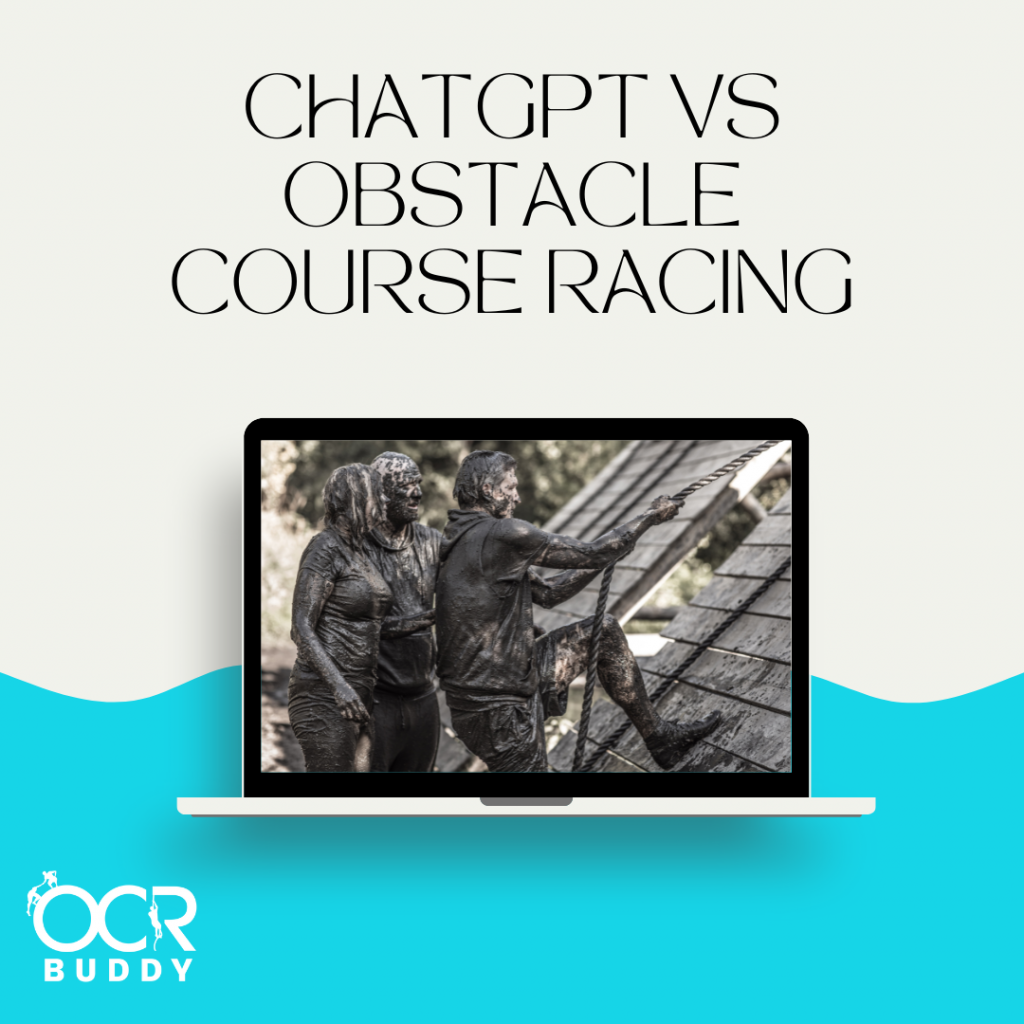 They say curiosity kills the cat.
And I was curious.
Could ChatGPT talk about obstacle course racing?
For those who have not seen anything about ChatGPT in the news. The easiest way to explain ChatGPT is it is a well-trained AI bot that responds to human interaction and can produce text accordingly.
Best explained in an article by Associated Press.
ChatGPT can write silly poems and songs or quickly explain just about anything found on the internet. It also gained notoriety for results that could be way off, such as confidently providing a detailed but false account of the Super Bowl game days before it took place, or even being disparaging to users
So we asked ChatGPT one question.
"Why should someone participate in an obstacle course race?"
And here is its complete answer.
Obstacle course races have become increasingly popular over the years, with millions of people participating in events such as Tough Mudder, Spartan Race, and Warrior Dash all over the world. These races are not only a great way to challenge yourself physically, but they also offer a variety of benefits that can improve your overall health and wellness. In this blog post, we will explore some of the reasons why someone should participate in an obstacle course race.
Challenge Yourself
Obstacle course races are designed to test your physical and mental limits by pushing you to overcome various obstacles such as walls, monkey bars, and mud pits. These challenges require strength, agility, and endurance, and taking on an obstacle course race is a great way to challenge yourself and push your boundaries.
It's Fun
Aside from the physical challenge, obstacle course races are also a lot of fun. Whether you're running with a group of friends or going solo, these races offer a unique and exciting experience that is unmatched by any other type of race. From crawling through mud pits to jumping over fire, obstacle course races provide a thrilling ride that will leave you feeling energized and exhilarated.
Build Endurance, Strength and Agility
Obstacle course races require a variety of physical skills, including endurance, strength, and agility. By participating in these events, you can build and improve your overall fitness level, which can have a positive impact on your health over time. You may also find yourself inspired to continue training and improving your physical abilities long after the race is over.
Meet New People
Obstacle course races are a great opportunity to meet new people who share similar interests and goals. Whether you join a team or go solo, you'll have the opportunity to connect with other like-minded individuals who are also looking to challenge themselves and have fun.
Overcome Fears
Participating in an obstacle course race can also help you overcome fears and mental barriers. From climbing high walls to swinging from monkey bars, these challenges can be intimidating, but they also offer a sense of accomplishment when you successfully complete them. By pushing yourself outside of your comfort zone, you can gain confidence and overcome fears that may have held you back in other areas of your life.
Combat Stress
Physical activity is known to reduce stress and improve mental health, and obstacle course races are no exception. By participating in these events, you can release endorphins and improve your overall mood, which can have a positive impact on your mental and emotional well-being.
In conclusion, obstacle course races offer a unique and exciting challenge that can improve your physical, mental, and emotional health in a variety of ways. Whether you're looking to challenge yourself, meet new people, or combat stress, participating in an obstacle course race is a great way to achieve your goals and have fun at the same time. So why not grab a team of friends and sign up for an upcoming race today? Your body and mind will thank you for it.