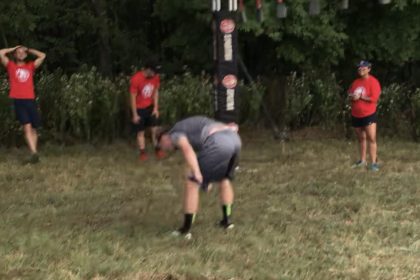 Let's start with an understanding that I am in no way a good golfer. I enjoy it, play it, sometimes I have a little success in it, but I am not who you want advice from with golf.
A few years back, my brother, my buddy, and I decided to meet up and play golf. We met at a course that was somewhat in the middle of where we all lived. All of us, just looking to compete with each other and have a good time, teed it up on hole one and took off. If I remember correctly, we all birdied number 1, and then all made par on hole 2.
On the 3rd hole, I went first and made great contact with what I thought was the right club for the 168 par 3. I lost the ball in the sun, as did my partners, but we were notified of the result. Another group of golfers was parked beside the green, and they started going crazy. EL I BE, I made a hole in one. The randoms and my golfing pals were more excited than I was, just because I had more of a shock aspect in my emotion. I, who has never shot below par (72 on most courses ), was 3 under par after 3 holes.
As I tapped in my last putt on the 18th hole, I tallied up my score for a delicious 117 (not good), but what do I focus on from that day. I MADE A HOLE IN ONE.
This is the golf shot theory. Regardless of past outcomes, if you want to have a positive outlook from there on, you focus on the good. You don't ignore the tough parts, but the light shines strongest on the successes.
In my first ever OCR race, I got absolutely destroyed by the bucket carry. I missed my personal goal time by an hour, failed 4 obstacles, and couldn't move for three days. Twas not my best attempt at a mental battle. I left Nashville, regrouped, and found what successes I had in that race to drive myself into continuing to work at it. My cardio was there. There's my success. I could build on that and continue to work on muscle strength and monkey bar-type obstacles. This golf shot theory type of thinking allowed me to get hooked into OCR instead of getting pissed off about my "failure" and bow out.
OCR is designed to challenge you. It is made to make you find your limits. Obstacles want you to doubt yourself. Everything on the course is against you. Shouldn't you be for you? Focus on the good, self-talk, and build yourself up because it will be a struggle. You are less likely to get consumed by the bad when your eyes are locked on the good. Such is Life.
Go Get 'em!