After publishing our article about the current situation with Cool Events; OCR Buddy founder; Russ Blatt continued to reach out to executives with The Original Fit Factory, the new parent company of Cool Events and has been able to connect to Kasey O'Leary, the Chief Marketing Officer for The Original Fit Factory. We were able to discuss several of the community concerns. Part One discusses the direct issues with registration and can be found here: https://ocrbuddy.com/update-cool-events-on-the-road-to-change/.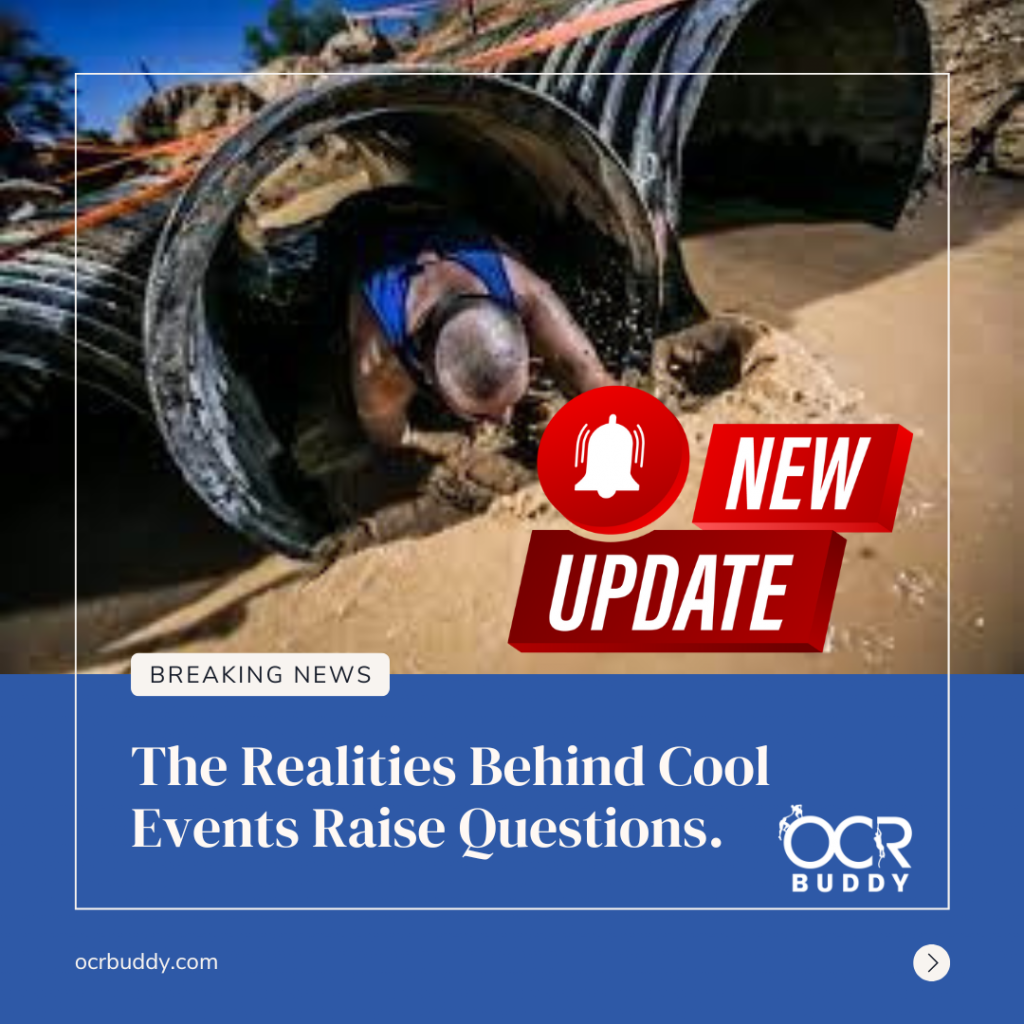 This is a summary of their last meeting Blatt and his family participated in The Bubble Run at Citi Field in New York on August 6th, with the meeting the following day.
We present these notes in order to continue to promote transparency.
Part 1: The Bubble Run Experience in NY
During the conversation, one point of discussion was the $5 fee to pick up race packets on the day of the event. While some participants were surprised by this charge, it was revealed that the information regarding this fee had been communicated through emails, which Blatt admittedly had not read. It serves as a reminder for participants to thoroughly review event-related communications to avoid any surprises or misunderstandings.
Another topic of concern was the acceptance of cash payments at the event. Given the liability associated with handling cash, it was surprising to Blatt that the organizers opted for this payment method. There were multiple registration packet pick-up/registration tents and only one allowed for credit card payments. Blatt felt it was easier to pay the cash for the pickup as opposed to moving to another location to pay. It was suggested that transitioning to electronic payment systems could help minimize risks and streamline the registration process. Blatt also told O'Leary that Spartan does rent out Citifield and their registration process is all online and payments in credit cards, so she knew that the capability was there.
The issue of volunteer support was also raised during the conversation. Blatt noted a shortage of volunteers throughout the event and questioned what incentives or benefits could be offered to attract more volunteers. Increasing the number of volunteers and ensuring their presence at each station, particularly the water station, would greatly enhance participant experience and event operations.
Part 2: Suggestions for Improvement
Based on Blatt's observations and feedback, several suggestions were made to enhance future Bubble Run events. Considering the significant number of participants, it was proposed to have a minimum of six bubble machines at each event (one per "half a kilometer", with a particular emphasis on the finish line. This would help ensure that participants are fully immersed in the bubbly atmosphere and receive an equal share of the fun.
Furthermore, the absence of colored bubbles was noted although advertised. To add an extra element of excitement and visual appeal, it was suggested that incorporating a variety of bubble colors, particularly for participants wearing white shirts, would be a welcome addition. This would create a vibrant and memorable experience for all involved.
Overall, Blatt did have a positive experience with his daughter and her friend. The intention of the Bubble Run was for people/families to get out and have fun. That was accomplished. However, with the improvements listed above and some others that were discussed, the event has possibilities for growth.
Part 3: Cool Events and their Business Model
Moving beyond the specifics of the Bubble Run, the conversation also touched upon the business model of Cool Events, the parent company responsible for organizing various themed runs and experiences. While the Bubble Run itself had an insurance and facility fee, it was revealed that Cool Events generally follows a no-registration model for their events. The intricacies and profitability of this business model were not explored in depth during the conversation, but it raises interesting questions about the sustainability and financial viability of such an approach.
O'Leary acknowledged that this model does not work long-term. There are costs associated with holding an event of any type, including rental of the location, staff, travel, maintenance, etc. Without a base registration fee, the potential for long-term viability declines with every event.
Part 4: Challenges and Cost Controls for Cool Events
In the discussion, it was revealed that The Original Fit Factory, the parent company behind the Bubble Run, is facing significant challenges in terms of costs and equipment functionality. This is not that The Original Fit Factory has financial difficulties and challenges. The company is solid as per O'Leary. The issue is the losses from Cool Events, which is still working as an individual company.
Due to these factors, they anticipate having to shut down 18 more events before the end of the year. "Kits," referring to the bubble machines, are currently experiencing issues, with four machines being out of commission. This highlights the importance of reliable equipment and cost control in their ability to successfully host events. Without working equipment, events cannot occur. O'Leary did mention that one expected machine at Citifield was inoperable and that is a reason that there were fewer "kits" on the course than expected.
The Original Fit Factory acknowledges the need for cost control for Cool Events as they are currently incurring substantial losses. It was explained that this is The Original Fit Factory's first year implementing this particular business model, and they entered the market after the year's events had already been planned. This analogy was made during the conversation: it's as if they jumped on top of out-of-control horses and are now trying to slow them down. They are learning on the fly, discovering what works and what doesn't. The phrase that was stated over and over again was "Operational Efficiency".
O'Leary did acknowledge that the purchase of Cool Events did occur without foreseeing the business model and plan of Cool Events. While not the best for business, the intention was there to do good and to help people. The Original Fit Factory wants to start with people at an entry-level and get them excited about their well-being. Cool Events fit into their business model. It is up to The Original Fit Factory to make it work for themselves and the market that they serve.
The company recognizes that multiple variables are affecting its operations, including costs and the reputation of Cool Events (a topic discussed in detail). With a current rate of return of only 5%, they are aware of the need to improve their financial performance. To market its events, Cool Events primarily relies on its extensive database of names, which boasts 7.5 million entries.
Part 5: Optimizing Operational Efficiency for Foam Glow and Bubble Run
Regarding the Foam Glow and Bubble Run events, it was emphasized that optimizing operational efficiency is crucial. One suggestion made during the conversation was to hold multiple events in the same city on the same weekend to cater to a broader audience and maximize attendance. This approach would allow participants to choose between events and potentially increase overall turnout. Blatt followed up this discussion with emails to O'Leary with ways to make scheduling and potential changes to their website work.
O'Leary informed Blatt that her company hired a business executive to oversee the operations in the United States, including their Cool Events brand (which may be rebranded).
O'Leary has told Blatt multiple times about a new system that was going to be implemented to help increase the ability to communicate with participants, especially with regards to cancelations or changes in events. This system includes tracking numbers and other upgrades. O'Leary had told Blatt that she would allow him to see it and test it, but that has not happened yet after multiple requests.
In conclusion, our efforts to shed light on the current situation with Cool Events have led to valuable insights and open dialogue. Through continued communication with The Original Fit Factory and our conversation with Kasey O'Leary, Chief Marketing Officer, we've gained a clearer understanding of various community concerns surrounding the Cool Events experience.
The recent participation of Russ Blatt and his family in The Bubble Run at Citi Field in New York provided a firsthand perspective, prompting constructive discussions on several key aspects. As we share these notes, our commitment to transparency remains unwavering, fostering a more informed and engaged community.