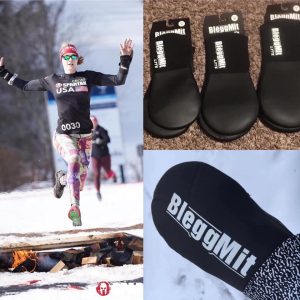 If you've been in the Obstacle Course Racing (OCR) world for more than a couple of months you probably have heard of BleggMits.  BleggMits are OCR gloves created by world champion OCR athlete and adventure racer Deanna Blegg.  To put simply, they are neoprene mittens that allow you to fold back the top exposing your bare hand for obstacles and then simply flip the top back.  Here's a quick breakdown on the three styles that have been available since their initial launch: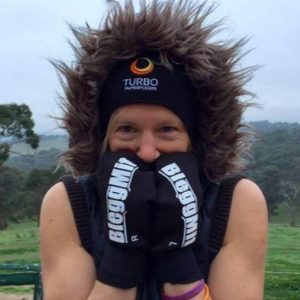 BleggMit (Pre-2019, aka The Original):  If you bought your BleggMits in 2018 or earlier, you have the original BleggMit.  It's a 2 mm neoprene mitten that opens vertically.  While great at the time, this version is outdated and is no longer sold.  If you still own these…it's time to upgrade. I still own them but stopped bringing them to races once the newer versions came out.  Despite being thicker than the Lyte, the don't feel as warm due to the Lytes improved liner.  Plus, the vertical opening flag didn't seem to stay closed as well as the new horizontal flap.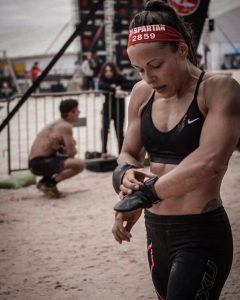 BleggMit Lyte:  This version is 1 mm of neoprene with a micro-fleece lining.  It's not super thick fleece, just a light fuzz on the inside that makes it much nicer than the old version.  This updated version opens horizontally from the top instead of down the center.  Plus, drainage holes are included in the sides of each glove.
I like this one best for cold weather running or OCRs that are cold but not very cold.  If you were heading to OCR World Championships and it's a cold year, I would recommend these.  For those that aren't racing in winter or are not racing Ultra-OCR (i.e. World's Toughest Mudder, Spartan 24 hour Ultra-Beast), this is the style I recommend.  Due to their versatility, I actually wear these more than the Extreme both in races and in training.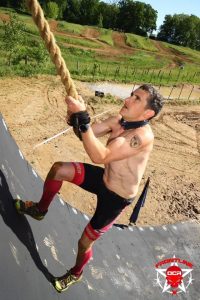 BleggMit Extreme:  This version is 3mm of neoprene with a micro-fleece lining opening via the top folding down.  The Extreme also has a special flap for your watch allowing you to check your splits without having to adjust your gloves.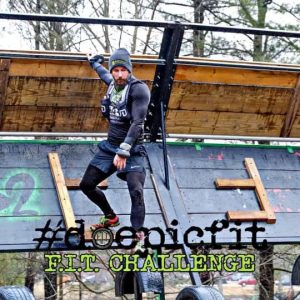 When you are racing ultra-OCR or winter OCRs that you might get snow or rain on your hands, you'll want these.  For events like World's Toughest Mudder I usually alternate between Extreme and Lyte each lap so I always have a dry pair on.  For event's that occur in the snow like KC Timber Challenge Yeti, Abominable Snow Race or some of Spartan's winter time events, these are also the recommended choice (year/temperature dependent).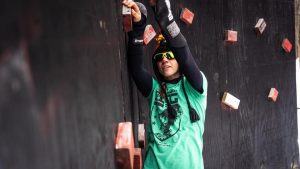 While I would recommend buying both the Extreme and the Lyte, you can't go wrong with either pair.
If you are looking to order a pair if you are in the western hemisphere, you can order from the only US distributor Strength & Speed here.  Strength & Speed also ships worldwide but if you are in the eastern hemisphere it might be faster to order directly from Deanna (once they ease COVID restrictions) by ordering directly from the BleggMit website.   Deanna has solved the problem of cold hands for OCR, so if you aren't sporting BleggMits, having cold holds is now a personal choice.