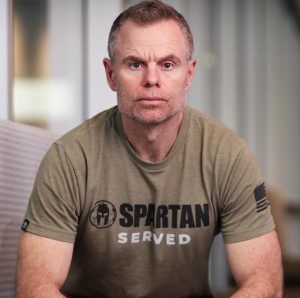 How do you explain; the Death Race to those outside the community?
Peak Racing explains it like this.
The race, created by Ultra athlete and Spartan Race founder Joe Desena, was developed as a way for athletes to test themselves both mentally and physically. The Death Races take place in the unexpectedly challenging terrain of the Green Mountains in and around Pittsfield, Vermont, and have lasted over 70 hours.
But it is a lot more than that.
Recently Joe DeSena hosted a Zoom call with athletes from the community talking about plans for the Death Race this year, which will take place June 30-July 3, 2022 at Pittsfield, Vermont. There were some conversations regarding possible Death Race musicals,
A lot of people think they understand what the death race is; in your own words, explain "Why the Death Race?"
The Death race is life condensed in under a week. Everything that can go wrong, every emotion, every ounce of strength, every negative and positive thought…all rushing through you over a 3-4 day period.
What do you say to someone who says its too hard?
It is.
What has been the best story that no one has ever heard about the Death Race?
That is was never designed to be a race. It was always meant to be an experience..a journey…and how it was never about finishing and getting the skull…yet anyone who aspires to do it dreams of earning a skull and or winning.

One year we finished the race…packed up…and went home…and 10+ participants would not stop…they wouldn't quit…the race was fucking over…they thought if they kept going they could somehow earn their skulls….we had to physically remove them from town.
How does someone train for the Death Race? (I see this in conversations A LOT online, people think about it but they don't even know where to start)
They need an 8-10 hour day once a week with heavyweight on their back…and 5 days a week of 90 minutes of sweaty training.
How has the Death Race evolved since its first year?
Its become much longer…harder…and well sought after…it was a backyard thing…
What goes into developing the challenges for Death Race?
We have a list of 987 challenges since the first year in a spreadsheet broken down by physchologial touch points…ranked in the order to make people quit.
What is "Kids Death Camp"? (And why should parents look into it)
Its the Death Race on steroids….its 10 + days…and turns boys into men and girls into women…its boot camp for kids.
What is the best advice for fueling for a Death Race?
Water, Hydrate, Energy, veggies with some carbs….(We supply hydrate and energy)
This sounds awful; why should people want to be pushed to their mental/physical/emotional breaking point?
Because life is going to do that at times…and we should all practice it before it happens in real life.
One fact no one knows about the race.
Use one of the ones above…
Spartan Endurance invites OCR Buddy to join them at the Spartan Founders Races this year.
10% Code: OCRBUDDIES
Bloodroot Ultra: https://ultrasignup.com/register.aspx?did=85562
Camp Spartan: https://tickets-pk.spartan.com/event/camp-spartan-2022
Summer Death Race: https://tickets-pk.spartan.com/event/the-death-race
Mt Sparta Challenge: https://ultrasignup.com/register.aspx?did=87331
Snowdevil Ultra: https://ultrasignup.com/register.aspx?did=92567
Winter Death Race: https://tickets-pk.spartan.com/event/WDR
Last Interview: 10 Questions with Nicole Mericle