Ask any participant in an obstacle course racing (OCR) event what was their favorite part and they seem to always say "the obstacles". People show up to OCRs for the obstacles and a common complaint is, "I wish there were more obstacles". If that sounds like you, then you need to head to Hazelwood OCR in the St. Louis, Missouri area. I attended their 3 mile 65 obstacle event, here's how it went: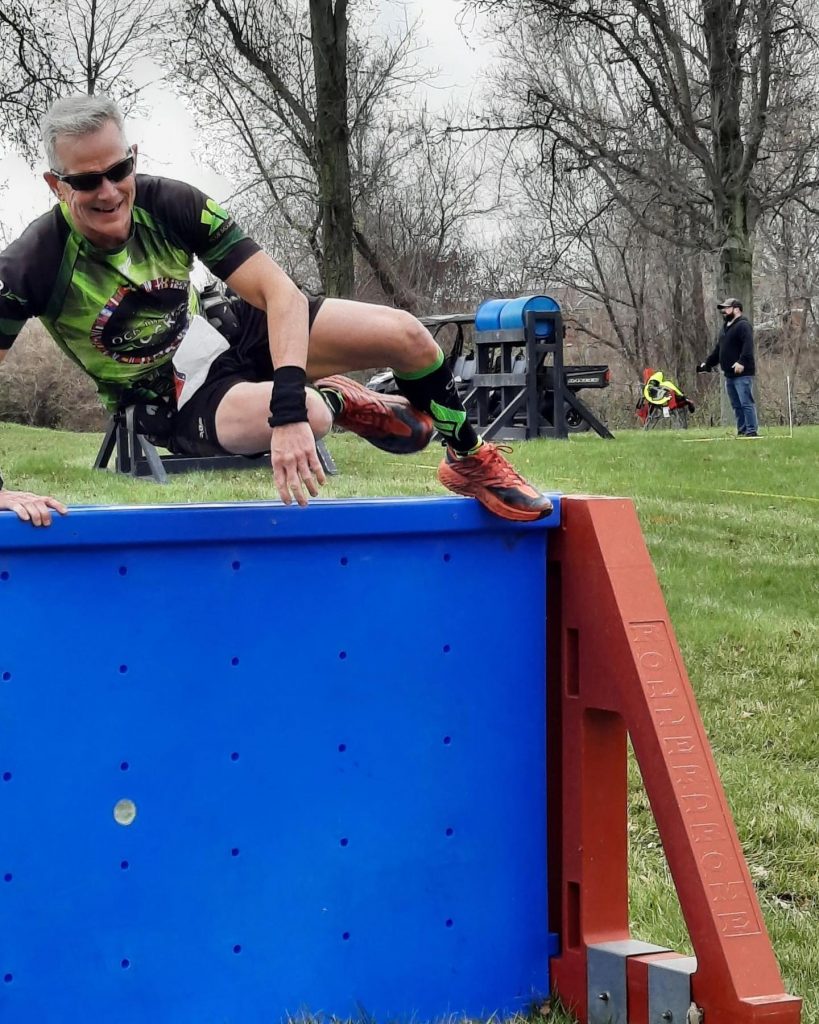 Check In and Waiting Area: The event is typically held in February but this year it was in March. Even a month later, the weather tends to be a little chilly. Luckily for you, the adjacent fitness center means you could hang out inside in a heated area with bathrooms before run. Great for family and friends attending the race and as an athlete you feel like a VIP with space in the gymnasium to drop your bag and go through your pre-race activities.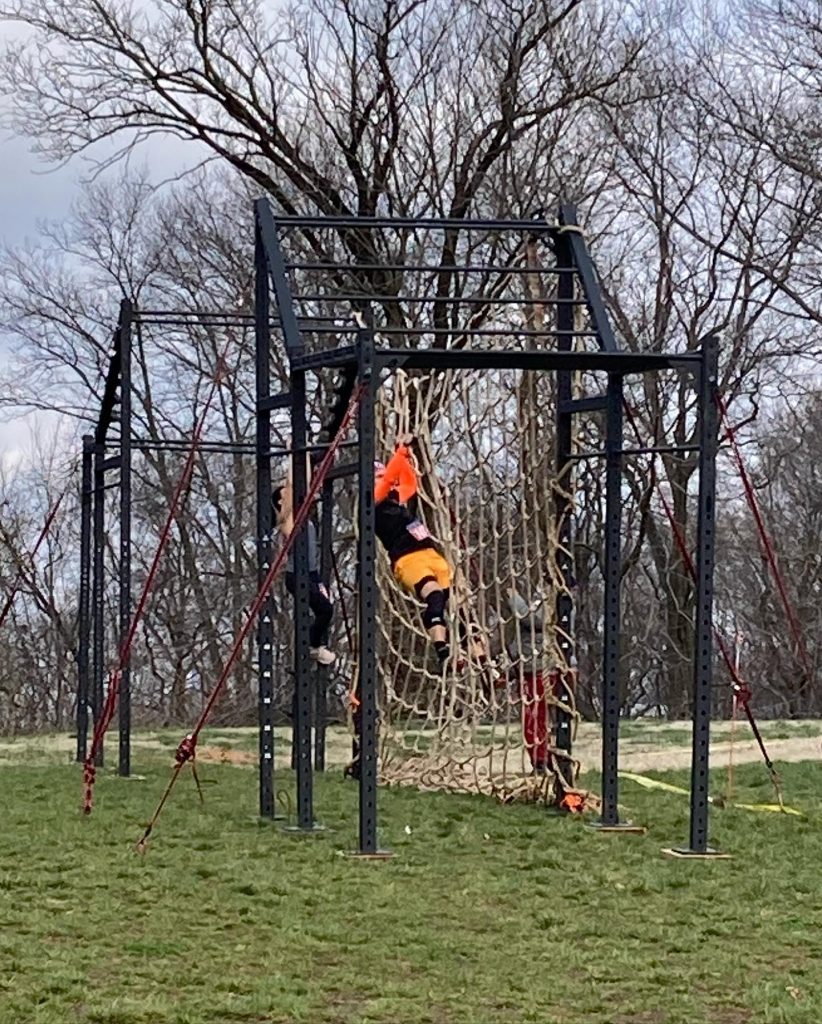 Obstacles & Use of Terrain: This is where Hazelwood truly shines. 65 obstacles jammed into three miles of course through a park. Not only is it spectator friendly, allowing family and friends to see you multiple times throughout the course.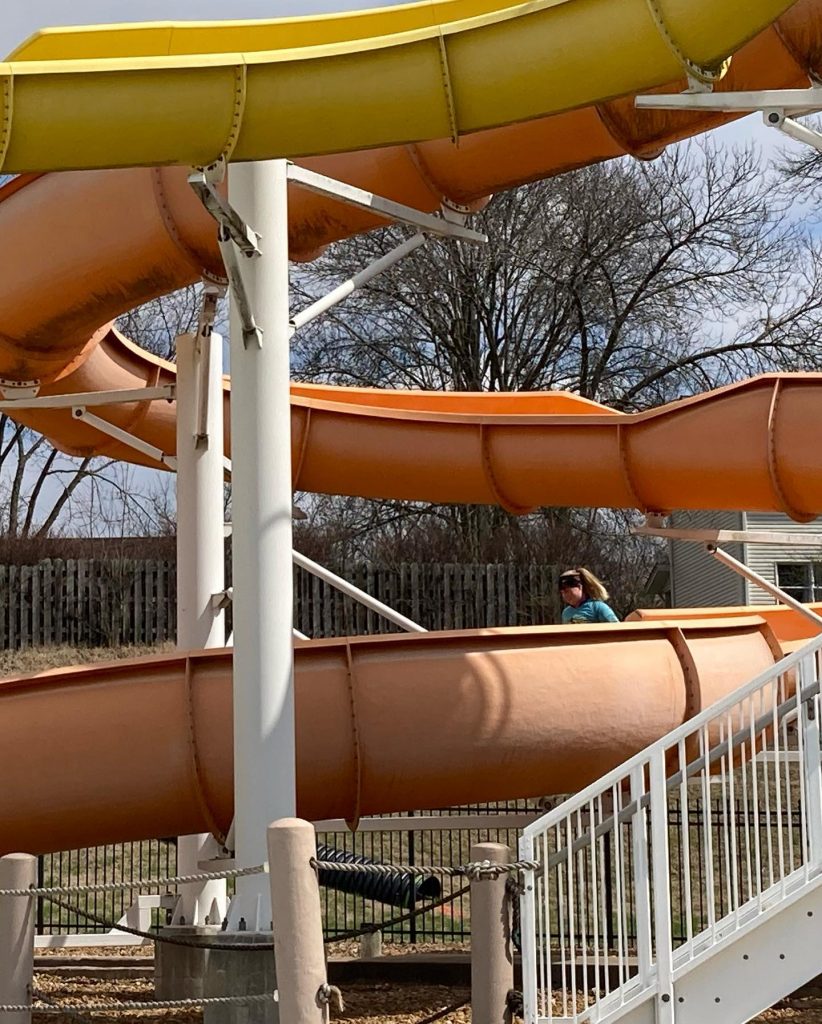 What I really enjoyed was the use of their terrain. They had a Tyrolean traverse across a half pipe in a skate park as well as having your run/climb/jump over skater obstacles in the park. One portion of the race had you descend a net from the 2nd story off the side of outer patio of the building. They took a set of stairs and turned it into a rising, across and then descending low crawl. The underside of a deck was turned into a rig designed by American Ninja Warrior Junior Competitor Jeff Baumgarten. There was a short heavy carry through an empty pool followed by climbing out of deep end via a rope. At one point we even rand down a dry water slide to access the next part of the course.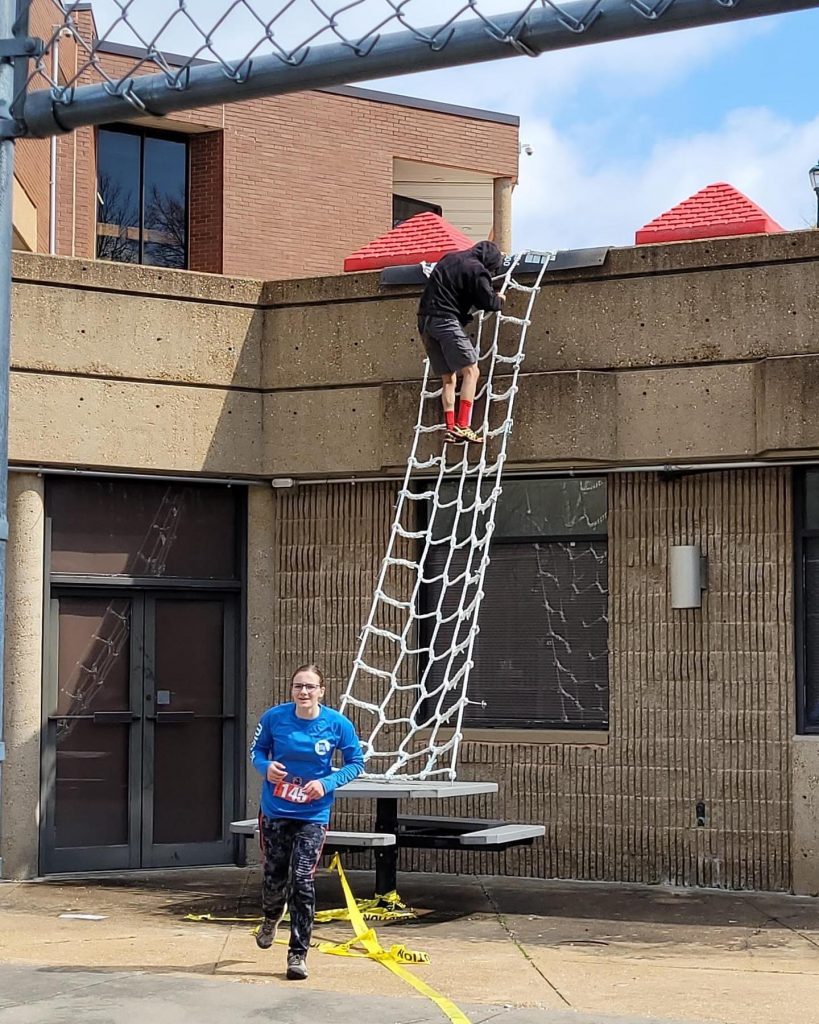 Some other unique obstacles had enormous crash pads, which I loved. You could safely and haphazardly throw yourself off obstacles to shave a couple of seconds and still land safely. It was honestly a ton of tun.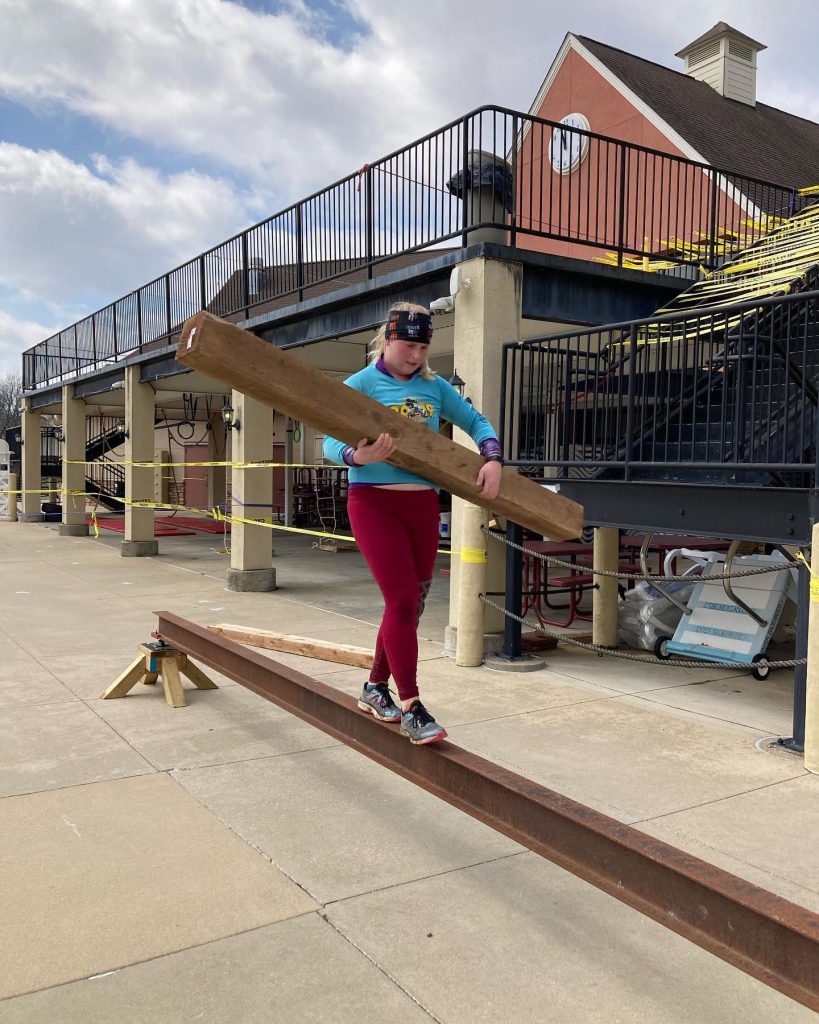 I can always tell how densely packed an OCR is by the number of times I look at my watch. I squeezed one look at my watch just before the end but it wasn't convenient because another obstacle was within eyesight. The rest of the time I don't even think I could have looked at my watch because I was constantly analyzing or the next obstacle which was imminently approaching.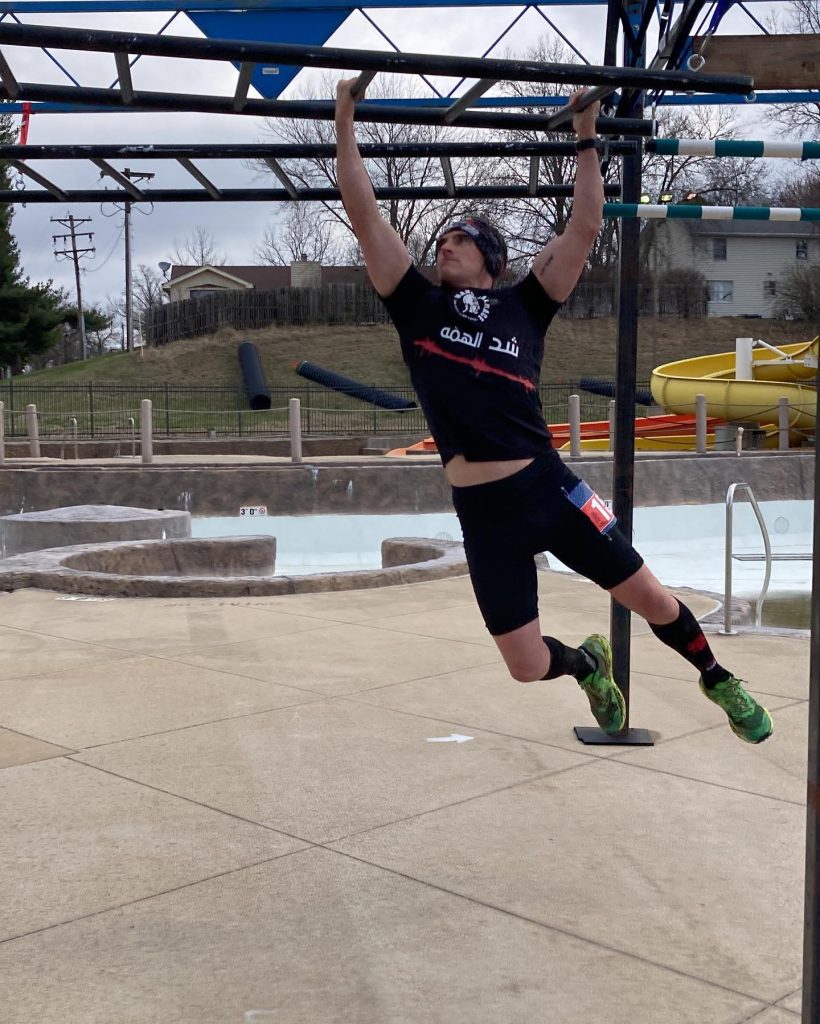 Volunteers, Pictures, Prizes and Medals: I don't know how they do it, but Hazelwood seems like they had a volunteer in eye sight of every obstacle. They were not only watching for safety and ensuring athletes followed rules but were also taking pictures. The result is a ton of race pictures uploaded within hours of the end of the race.
Podium prizes were provided by 1st Phorm providing goody bags to the top 3 and plus the winners got a jug of protein. Normally the podium ceremony is nothing to take note of…but this one…requires special attention. 2nd and 3rd place got to stand on stage and be recognized. The top male and female were raised on a "cherry picker" type lift high above the giant Hazelwood OCR Massacre banner. Out of all the podium ceremonies I've been a part of or seen, this has been my favorite.
Even if you didn't finish in a top spot don't worry. The medals were huge and awesome. The 3×5 inch heavy duty medal featured their logo is one you'll want to display proudly. Add in a goodie bag for all participants from 1st Phorm, Dr. Littlefield providing free chiropractic treatment/advice, a guy in a Yeti costume running around and a cool themed stage for pictures rounds out the fun at Hazelwood.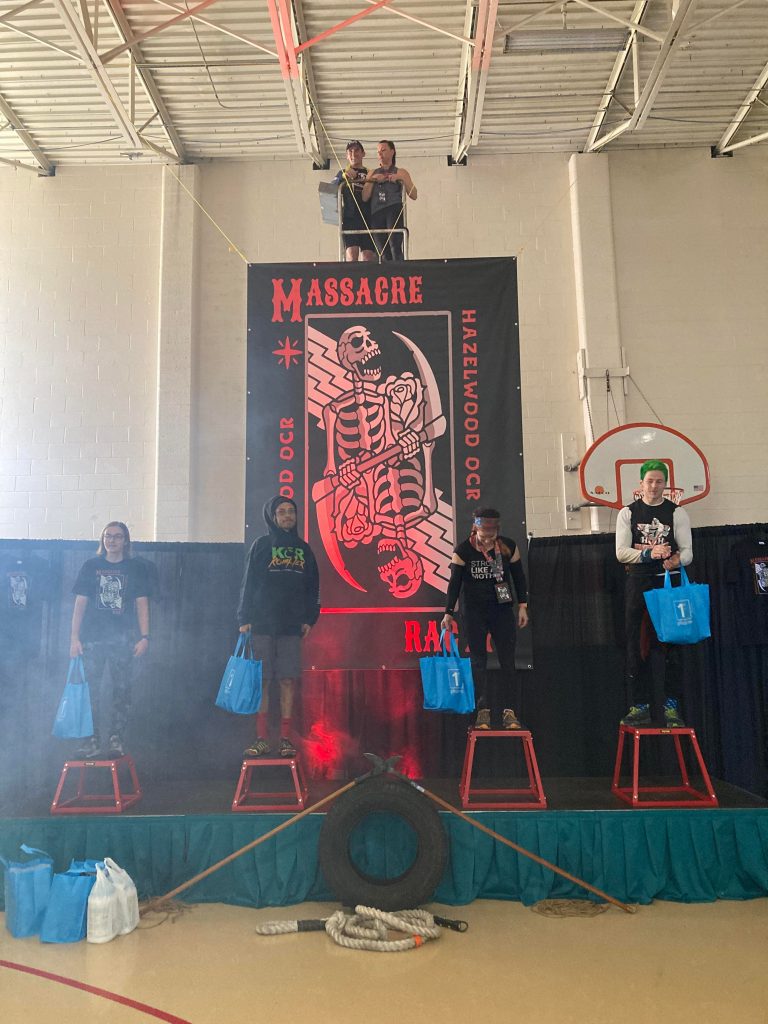 Overall: Hazelwood OCR Massacre and the rest of their events (like the Charenji usually held in October), are OCR the way it should be. The courses are densely packed with obstacles making it ton of fun whether you can crush every obstacle or have to take penalties. By the end of the course you'll have trouble remember the ones you couldn't do because there is so many that just require a little bit of grit. Hazelwood OCR is a small event that is worth taking the trip to attend. The spectator friendly course, which takes place in a park (with playgrounds) is a fan favorite of my kids, the obstacles are amazing and the atmosphere makes this a can't miss brand that should be added to your race calendar.