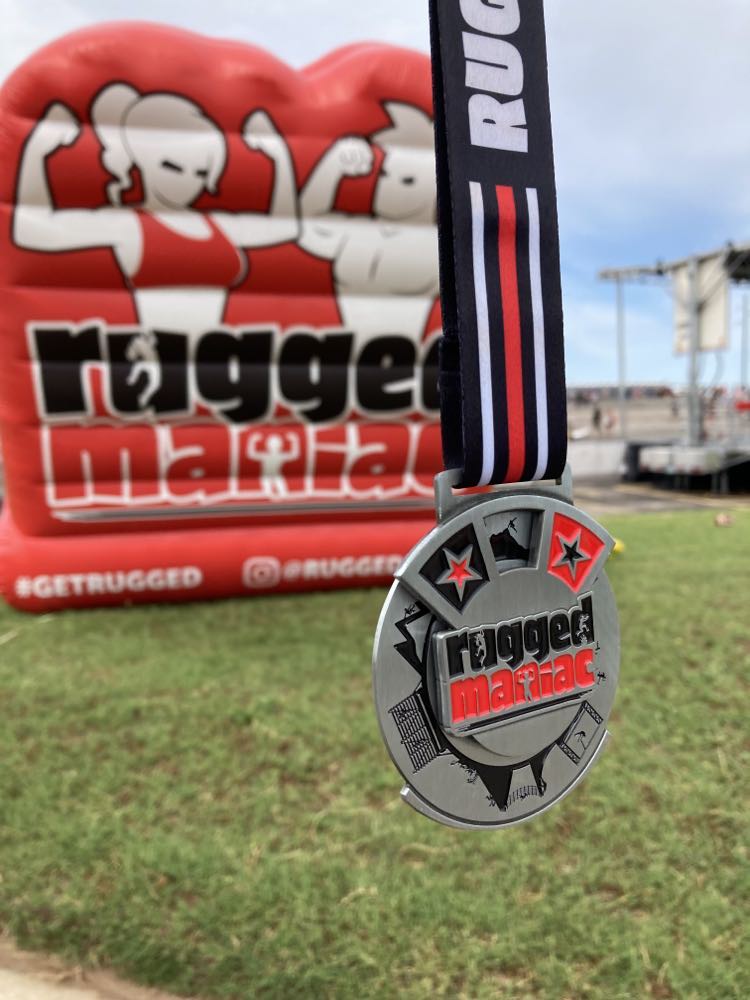 The biggest party race in the country is still going nationwide. Rugged Maniac has been around since the beginning of Obstacle Course Racing (OCR) holding events all across the US. I headed south to Oklahoma City to check on the brand and see if they are still delivering the same high quality party atmosphere and fun race that they have been historically known for: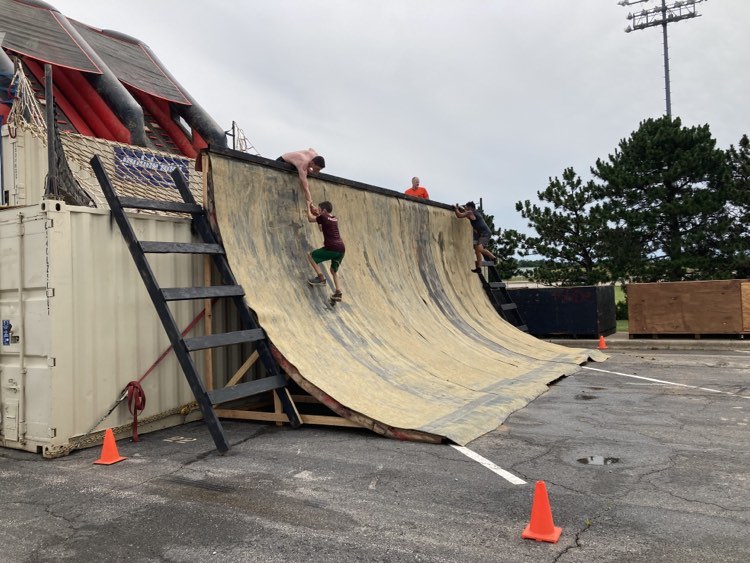 Check In & Weather: Races can't control the weather, but they can control how they respond to adverse circumstances. With lightning scheduled all day according to the weather, they delayed the start but were good about informing participants via email and social media. After 1.5 hour delay, it looked like they would have a gap in the weather to run at least a couple of waves. This turned into sunny skies all day and the race turned out great. Check in was relatively smooth and normally there is no line but with the delay lines started forming making those that bought the VIP Experience a worthwhile option. Rugged showed they were adaptable and versatile showing their experience as a high quality brand.
Course: This is the third year in a row I've run this venue. While it used a lot of the same terrain, they did modify the course slightly and moved the obstacles around giving it a different feeling despite being over the same terrain. The course was flat and fast running through a horse racetrack along with the surrounding fields.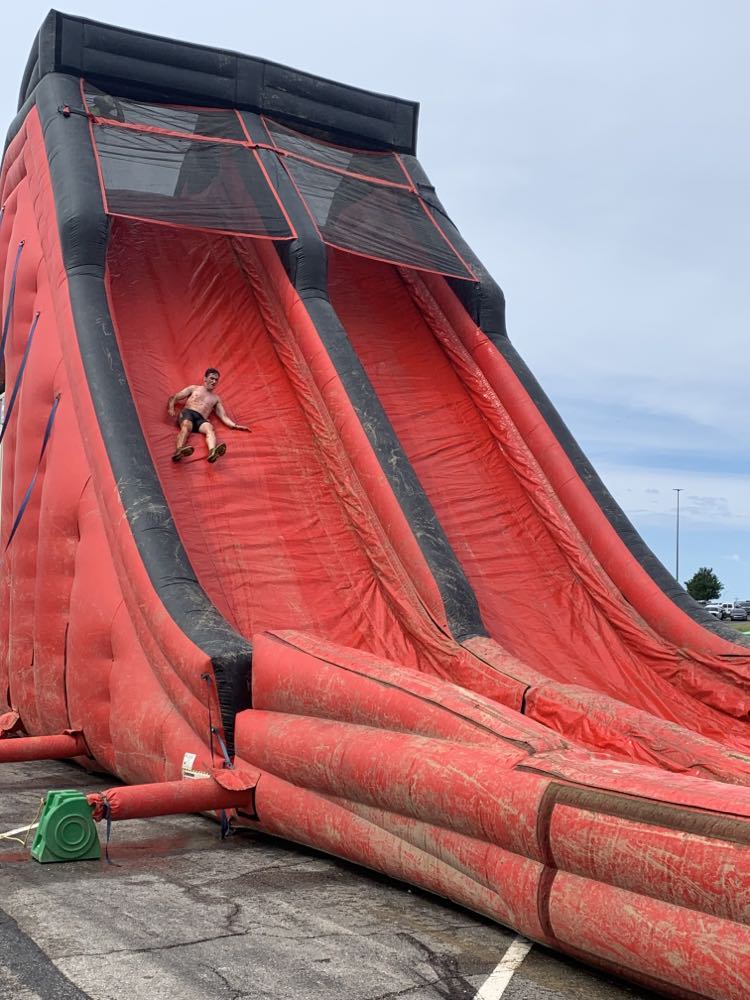 Obstacles: My favorite part of Rugged Maniac obstacles is there use of inflatable obstacles (you can check out an article I wrote for MudGear: Do Inflatables Belong in OCR?) The inflatable obstacles allow me to take some aggressive moves without fear of getting injured and when you watch the open waves are clearly a fan favorite as people bounce around on them. The Accelerator (warped wall to conex climb into a giant giant inflatable slide) was super fun and Peak Performance (a giant inflatable hill) also made for some great moments. Notably missing from previous years was an over/under inflatable obstacle in the water that I used to really enjoy.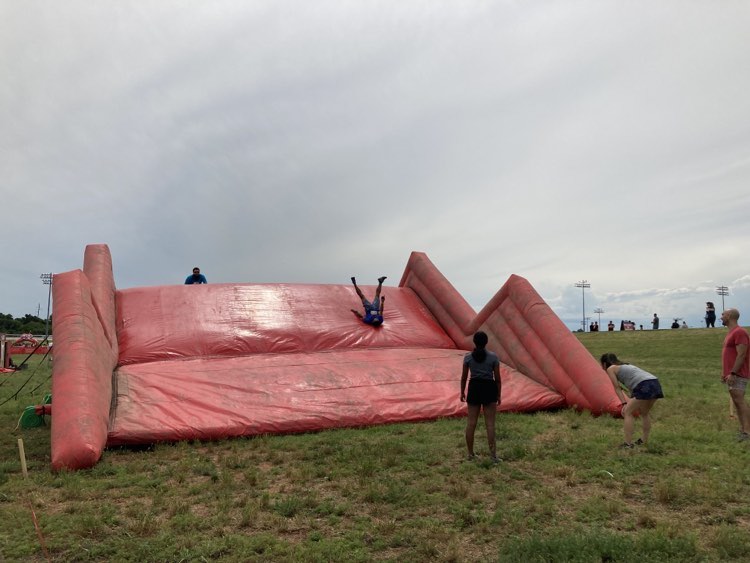 The "scariest" obstacle was a Fenced In, which consists of a low crawl under a metal fence that is over water. However, at the OKC event it was harder than normal because it was a combination cold water obstacle (Chilly Willy) and it had just rained so the water level was higher than normal. Several of the elites reported moments of panic as they couldn't breath. I loved it, elite races are supposed to be challenging and this definitely play on your fear. By the time the open waves came through enough water had splashed out, it was no longer as scary or as challenging.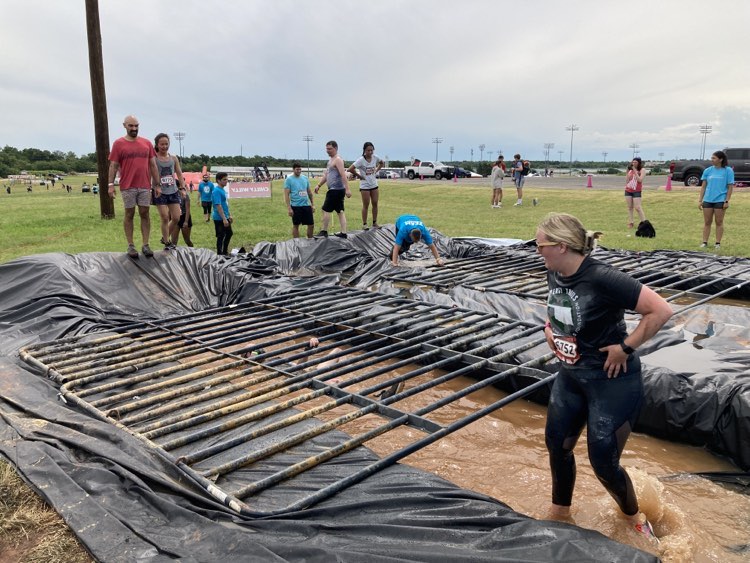 Upper body grip obstacles include Brazan (swinging style monkey bars), Hang Tough (a loose cargo net traverse) and Off The Rails (a mini zip line), which were three of my favorite obstacles. Add in a mix of standard obstacles like walls, giants ladder with fenced over portion, hoist, mud pits, trenches, tunnels and fire jump to round out the course.
Festival: Despite the weather delay, the festival was rocking, as always. Loud music, beer stein hoisting contest, merch tent and a beer tent. Add in a couple of vendors, a tent to hang out in and some party games (corn hole, a giant beer pong game), it made for a good post-race atmosphere.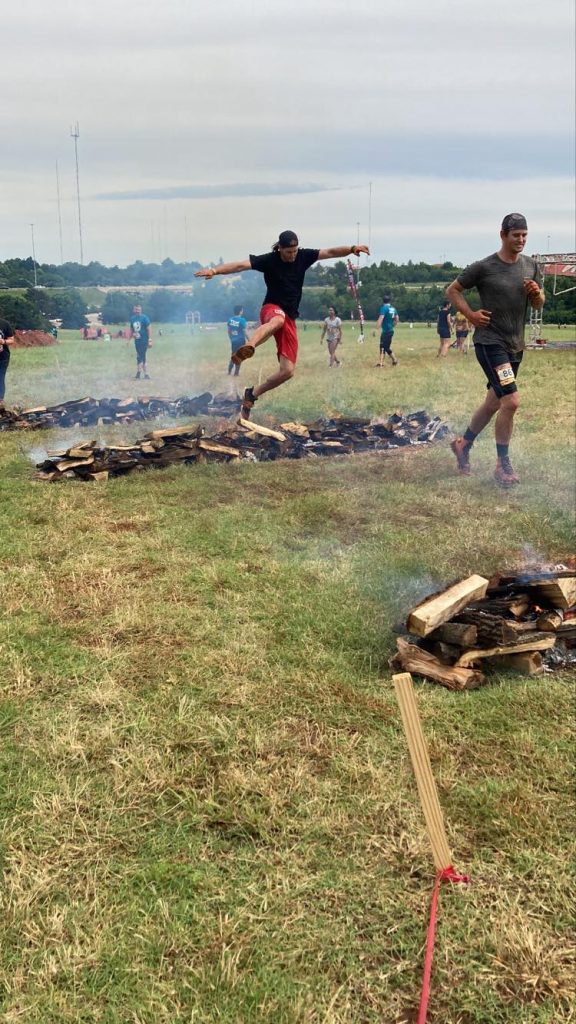 Overall: For nationwide brands, Rugged Maniac 5k option is one of the last races standing. The turnout at the OKC event looked great and people were excited to have a national brand visiting the Midwest. With Tough Mudder getting rid of their 5k waves and Warrior Dash out of business, the brand is one of the best for bringing new people in the sport of OCR. It is fun enough for newbies or party animals, but if you want to race hard or fast, it still keeps the elite option with exclusive medals for podium finishers. Plus, they are one of the few races that still does a 50+ Masters category. This not only brings in new athletes, but helps keep competitive people getting up there in age coming back to race. Overall, Rugged Maniac continues to bring their high quality brand that is fun for all across the USA. I would highly recommend coming out to one of the events and be sure to bring a couple of friends, they'll love it.