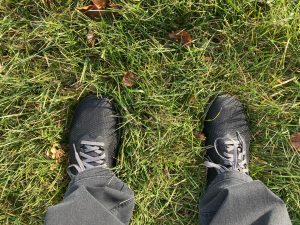 If you don't already own HYLETE products you are missing out on some of my favorite clothing.  Their softness is unmatched and they are very durable making it great regardless of what you are doing.  While their apparel is top notch, in the last couple of years they launched shoes too.  Making shoes is a lot different than shorts, t-shirts, pants, hoodies, jackets and socks though, so I wasn't sure if I would like them.  As someone who runs a lot, I'm also a bit of a shoe snob so I was curious to see if HYLETE would bring their high quality and performance to their line of shoes.  Here's how what I thought of the Circuit II Echo Cross Training Shoe: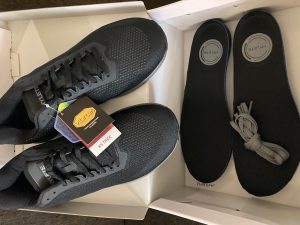 Initial Impressions:  When I opened the box the first thing I noticed was the number of options up front.  Inside was an additional set of insoles as well as a second set of laces.  The number of options made it feel like I was getting more than one pair of shoes, which was a nice touch.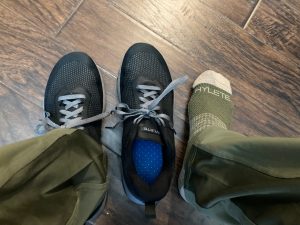 Style:  Like much of HYLETE's products the style was simple but nice.  I went with the all black shoes but decided to change out the black laces for the included grey ones to add some more contrast to the shoes.  Other style options included olive green, blue and for the ladies an additional grey option.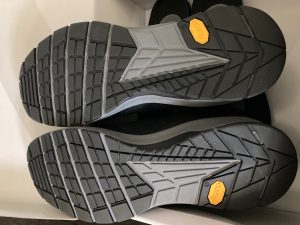 Grip:  These aren't Obstacle Course Racing (OCR) shoes, so don't expect big 4mm lugs on the bottom.  These are shoes for everyday wear, hitting the gym or going for a short jog.  They have a Vibram sole, so you know it is high quality but they are largely flat on the bottom with some small ridges.
Performance: I'm an OCR athlete and specifically one that specializes in ultra-endurance, so I'm a little picky when it comes to running shoes.  The HYLETE Circuit II Echo Cross-Training Shoe is what it says it is, a cross training shoe.  While you won't see me running a 10 mile training run in them, but you will see me using them to add some miles to the end of my work out on the treadmill or going to Motus Ninja gym (now with two locations in Kansas City) in them.
The multiple insole options are great for those that want to change shoe fit and function without bringing a second pair.  For example, you could show up to the gym with no insoles and a zero drop (difference in mm between heel and toe) for a more stable platform while doing deadlifts.  Then once you start doing other exercises switch to the 4mm for more cushioning and comfort as you walk around the gym.  Finally, you can leave the 4mm in or switch the 8mm high impact insoles to finish out your workout with a couple of miles of running.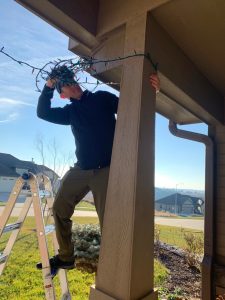 Fit:  I went with my normal shoe size 9.5.  Depending on what insole you think you will likely wear, you may want to go up or even down a half size.  The 4mm is comfortable but when I put in the 8mm, I think I would have preferred going up a half size for extra room by my toes if I like that much cushioning.  Most of the time I wear them with no insoles so they are more of a minimalist shoe with zero drop.  If you're like me, and are someone who straddles the line between sizes opting for no insole, I would consider going down a half size.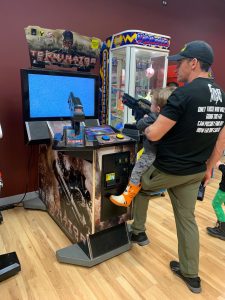 Overall:  HYLETE's shoes are great as long as you are ordering for the right reasons.  This isn't the shoe you buy to take on the OCR course but might be the shoe you change into after the race at the festival or wear out on the town the same night.  The simpler look of the shoe adds more versatility in my opinion and the number of options (insoles and laces) that come standard make it a worthwhile purchase.  Overall I love the Circuit II Echo and you can expect to see me wearing them at the gym or around town with my family.