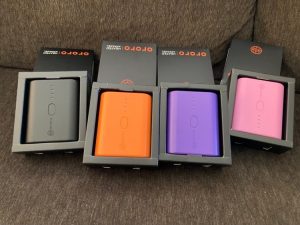 I race in the extremes.  Extreme hot (48 hours of Endure The Gauntlet), extreme cold (OCR America 2), extreme elevation (OCR Everest), extreme pain (OCRmill 24) and extreme distance (Ultra-OCR) .  When it comes to how I spend my time off the course or between laps, I try to maximize comfort.  This is where ORORO heated apparel comes into play.  They provide heated items including gloves, jackets, scarves and hand warmers to keep you comfortable.
Recently ORORO released their newest battery coming in at a fraction of the size of their previous models.  Here's a quick rundown of what you can expect and if you should pick up one for yourself: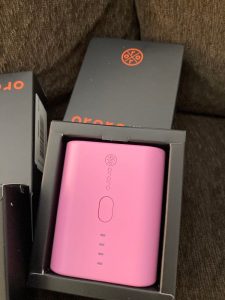 Colors: One of the big changes is they now have new colors including pink, purple and orange adding to the line of classic black.  While you battery is normally tucked away in a zippered pocket of your coat you won't be able to overtly display it unless you use it for one of the other uses.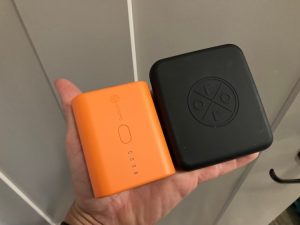 Size:  The biggest change is the smaller size, coming in at about 40% of the previous sized batteries.  Just as in it's bigger brother the battery has four display lights letting you know the level of charge.  Of note, since this is a Lithium battery, you need to carry it in your carry on bag when flying.  Since it doubles as a phone charger, that is not an issue for me.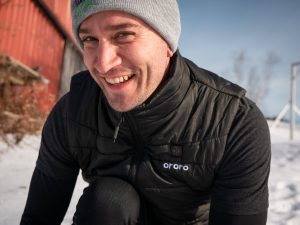 Uses: The primary use is obviously powering your ORORO heated apparel.  However, I actually think I use it more to charge my phone, which means people get to see the unique color of the new battery.  Additionally, this is great as a backup battery.  If you are going someplace where you will be outside for more than 10 hours or some place that is very cold for more than 3 hours, you can bring your normal batter plus this one for maximum comfort.
What am I losing?  If you are getting a smaller battery that means less power right?  Nope.  The Lithium-Ion battery still maintains the normal 10 hour run time on low setting (or 3 hours on high).  A benefit of upgrading the batter is the faster charging time, which if you are like me, you procrastinate to the last minute before charging your kit.  The battery charges 1.5x faster than the normal one saving me time when I need it.
Overall:  While this is not a must buy item, if you are looking for an upgrade for yourself or a loved one (ORORO makes great gifts) this is a good option.  Based off where I live the smaller, faster charging battery is perfect for what I use it for the most…recharging my phone.  I love the fact that I can bring my jacket, have the option to heat it up if it gets cold and also have a portable phone charger with me.  ORORO adds versatility to the items I bring to races when I'm often concerned about space in my bag.