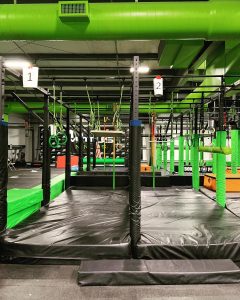 I have a (fairly unimpressive) background in triathlon.  However, the best thing I took out of that sport was if you want to become a faster triathlete, you swim with swimmers, bike with cyclists and run with runners.  Training with those who are ultra-specialized will pull you to a higher level in each so when you put it all together you are a next level triathlete.  Applying the same logic to Obstacle Course Racing (OCR) regarding, that's why I take the time to drive over an hour to MOTUS Ninja gym despite having a membership to other training facilities: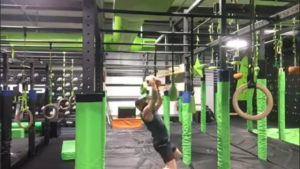 Here's a quick review of MOTUS Ninja gym and why it remains the premier facility in Kansas City for ninja training.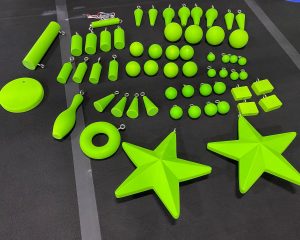 Ninja:  I hope you like rigs, because MOTUS is set up with lane after lane of rigs of variable difficulty.  They have a ton of options from wingnuts to pipe sliders to salmon ladder and more.  The gym has options from everything including items you would likely see on Stage 3 of ninja warrior.  Every time I go back to the gym it seems like they've changed or added obstacles to their already incredible lineup.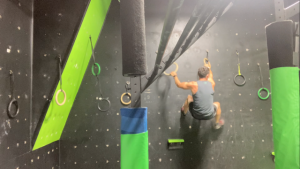 There are also a ton of other options for little ninjas.  While recently doing my OCRmill 21000 feet event in their property my daughter described it as "the best day ever".  Balance rigs, swinging tires and lower options make it perfect for even the littlest of ninjas.  If I lived closer, I would have her involved in their kids classes and bring her weekly for open gym (training for myself, playtime for her).  They have a mini-ninjas class for 4-5 year olds, as well as kid's classes for ages 6-15.  With options for open gym, birthday parties, opportunities for home school physical education and summer camps, Motus has everything you need.
Take this amazing facility and then layer on world-class ninjas as coaches and you're setup for success.  7x American Ninja Warrior veteran and Las Vegas National Finalist, Donovan "The Classy Ninja" Metoyer is one of their lead trainers.  I don't know how else to describe him except that he's just downright impressive.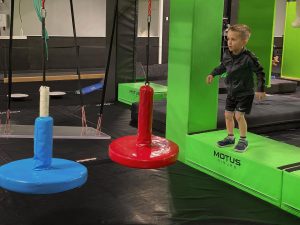 Add in trainers like National Ninja League World qualifiers like TJ Rehak (who is also the owner) and American Ninja Warrior Season 13 competitor/Senior Ninja Instructor Lily McCoy, you'll be setup for success.
Don't have time to make it out to Motus? 
You can still support them by picking up an item from their online shop.
(which includes official gym merch plus a t-shirt for The Classy Ninja)
Gymnastics: The gym is also home to Xtreme Gymnastics and a kid's area for really little ones.  This makes it a perfect opportunity for families.  Your children can get their training on the first floor while you head upstairs to the awesome ninja gym.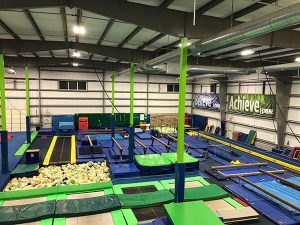 Overall:  You'll love Motus Ninjas, whether you are heading there to train yourself or your kids the gym has everything you need in a variety of sizes to take your training to the next level.  Despite having gym memberships to two other locations, I try to make my way out to Motus Ninjas at least once a month to improve my obstacle-specific skill and get advice from their expert staff.  What's even more exciting is they just purchased the climbing and ninja gym in Overland Park (formerly known as Apex Climbing Gym)…so they'll soon have two great locations in Kansas City.