Welcome to the first segment of this new blog series called OCR Training 102, which I like to think of as a blueprint for 'cross-training for OCR.' As we train for OCR events, there are many other ways we can develop ourselves, especially when we work in active recovery, off-season development work, and how to build on instabilities and gaps in our overall skill level. This also helps to widen your ability to do 'other' types of events you may find in OCR Buddy! This includes endurance events such as Rucking events, Spartan Hurricane Heats, Battle Miles races, Savage Race rucking division, and much more!
The first item I would like to discuss, and a staple of Training 102 work, is the use of "weighted training." You can do this in the form of a weighted vest, ruck, or any other item that adds overall weight to your body as you train. In this article, we will focus on importance you wear.
Pro Tip – to reduce injury, do not perform any of this training without proper guidance, and this will be explained as we go!
Setup and Gear
First is the equipment/gear you will want to use for weighted training that you wear. You may or may not need pro-level gear, and that depends on your budget because the gear can be quite expensive. I have purchased and use elite-level gear from GoRuck, 511 Tactical, and Brute Force; however, you can get away with cheaper alternatives. There are many other vendors of gear, but these are the 3 I personally use the most based on the value that they provide. The gear you get is really up to you, but in all honesty, you can load up a backpack with a bunch of weight and go – which may suit your needs to see if you want to invest going forward or if rucking isn't for you. That said, let's talk about the actual gear you can use, as seen here:
Pro Tip: Elite level gear is important to those who want to get into endurance events because you may do an event that lasts hours and traverses harsh environments and climates. You may be in and out of water. Because of this, having strong, durable equipment form factored to your body to eliminate chafe and rub, as well as the ability for drainage, is important for overall comfort and success.
Now that you have your vest or ruck, you need weight. Specific plates are made for the gear you use and are recommended. For example, with weight vests, laser cut plates that mimic the form factor or bulletproof armor can reduce the size but not the weight of the vest keeping it closer to your body. With rucks, getting a form factor ruck plate that can fit into the carrier pocket of the ruck and be 'locked down' can help reduce movement and, in some cases, harm from a loose plate hitting you in the back of the head as an example. Either way, you need the wearable and the weight to create the ruck or vest you will use.
Getting Started with Rucking for Endurance
Now that you have the gear set up, you are ready to do work, and before you do, you need to follow two general guidelines if you are new to doing this:
Start slow and low to avoid injury and develop your body to be able to use the equipment.
Use proper form, which helps to speed up increasing weight and effort.
1) Starting Slow and Low: what I mean by this is to pick a starting point. If you get a ruck with a 10-pound plate, great! Start there and start with low weight and low miles. If you aren't running or walking or hiking a few miles every other day, I would not suggest rucking heavy for 5 miles as a starting point. You need to develop yourself in a way that allows you to get there, which may take time. On the flip side, if you are running very often and doing OCRs and want to implement this as a training tool, again – go slow and low. You could injure yourself from overuse/overtraining. For example, if you are running on Monday, doing legs on Tuesday (Squats, Lunges, etc.) and then go on Wednesday for a long heavy ruck, you have overused your legs. This can lead to injury. Be smart with starting your training and build up to it like you would any other exercise.
2) Using Proper Form: Another thing to consider is that you are adding weight to your body. Maintain proper core firmness (tightening), shoulders slightly rolled back and head up. Over time when rucking heavy weight, especially with sandbags, if form is not good and those muscles, joints, etc. are not developed over time, you are likely to sustain an injury. Following correct form from the start will help you get heavier and faster more quickly.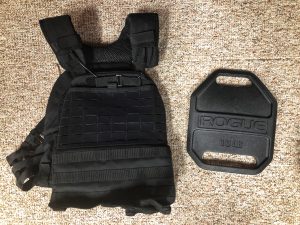 Pro Tip: I am a Pathfinder Course Advisor and train people on how to ruck correctly. If you really like rucking and want to implement it into your training especially for events you will be amazed at how many more details there are to learn. This blog post covers some basics, but if you want to master the art, you may want to take your training to the next level using a program specifically tailored to this type of endurance training.
Using Rucking for OCR and Other Events
How does this help OCR and events specifically? First and foremost as I already covered, gaining a new level of endurance can help your overall performance as an athlete. Many track runners cycle a weighted vest run in and out of their training cycle to get better at running. Runners will do sprint work, long distance HR zone work and inject other 'changes' to training to bring about a positive outcome by creating new stimuli and creating adaptation.
Pro Tip: If you research exercise adaptation, adaptation will occur when you do new exercises or load your body in a different way, your body reacts by increasing its ability to cope with that new load. This can also be in instabilities created by different loads.
Now that you have a ruck or vest set up, do some of your normal training but add in the vest or ruck. So if you are going on a long hike, use the ruck. Going on a run? Use the vest. Doing pullups or dead hangs? Use either. Doing pushups? Add it in. All of this creates added resistance and forces adaptation. Also, if you are doing incline training you can add the ruck or vest in to create an additional challenge so when it comes to race day, it's like you just shed 30 pounds before the race! I love using the ruck on hill repeats for 3-4 weeks prior to doing a mountain event and then after taper, the hills become so much easier without it. The added weight also builds up endurance to doing all kinds of carries which are found in just about every OCR event on the map. This includes logs, bags, buckets, stones or any other device they conjure up.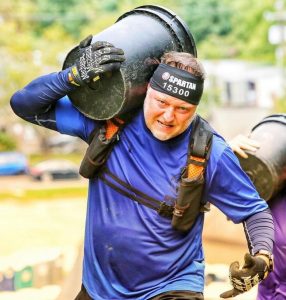 How can Rucking help when it comes to other events found in OCR buddy?
Lastly, there are events that you can find that are geared directly towards endurance, rucking and using the additional weight. For example, Savage Race OCR has a 'rucking division' which you can wear the ruck through the course in a separate division. There are events like the Spartan Hurricane Heat that requires you to wear a weighted ruck throughout the event. Battle Miles events require you to use a weighted vest or ruck for their challenges. Ruck N Run event requires you to Ruck or Run. GoRuck events are founded on the ruck and require you to wear a weighted ruck. Believe it or not, these are only but a few of the many many events you can find that utilize this gear.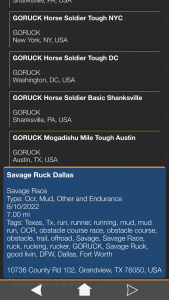 Summary
In sum, consider using the ruck or vest for your training and building endurance. There are many gains you can get from it, but please remember to be careful and follow the tips and guidance laid before you. As well, specialized training can help you build up correctly and teach you the specific details needed to building a strong body for rucking. Also, gear counts. Using the right gear can help to create a more positive experience. Once you get started, remember – injury prevention is priority one! As you can see, the benefits help to build into events in OCR and make you strong, quicker, and more durable when running Spartan or any other OCR event. Lastly, you can find many endurance-specific events that require you to use this gear in OCR Buddy, so search and get signed up for one today! They are a lot of fun and a true challenge. Hope you enjoyed this article blog post, and do try rucking for yourself and experience the many benefits it brings!