BACK TO BACK RACING!!! If you are reading this article, chance are you like racing and maybe one of the athletes that regularly does back-to-back racing at one of the big brands. With parts of the Midwest being largely absent of Spartan and Tough Mudder events, it opens things up for some great local/regional events. In 2022, there are two weekends that have back-to-back options from different brands. Here's what the Kansas City Obstacle Course Racers (KCOCR) Double Double Down looks like (that's not a typo… there are two double downs):
KCOCR Double Down Spring: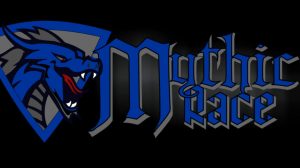 May 23rd Benton, MO: Mythic Race:  What do you do when you want more races, but they don't seem to be coming to your area? You start your own…at least if your name's William Shell you do. Will's a former sponsored track athlete who transitioned into Obstacle Course Racing (OCR) and loves it. This race has a 5k and 5 hour option and what excited me most is that it is started, founded and run by someone who loves the sport. Will was an athlete before he was a race owner and has traveled around the country sampling races to figure out what he likes best. The event will have two awesome rigs (21 foot and 30 foot one), La Gaffe, a low double stairway to heaven type obstacle, a dragon's back/triumph variant and a couple more fun surprises from the mind of Will and Aaron from Race Ready Obstacles. This is a can't miss event in 2022!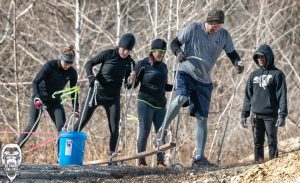 April 24th Bonner Springs, KS: KC Timber Challenge Duo Dare Challenge:  Did you ever wish the team section of OCR World Championships was longer? Yeah, me too. How about a 5k OCR that the entire thing is a team event where you have to stay with your partner completing obstacles that sometimes require teamwork to successfully complete. KC Timber is known for their uniquely themed events (see below for another example), and this is the one that excited me more than any other that they have run.
Sign up for KC Timber Challenge Duo Dare Challenge Here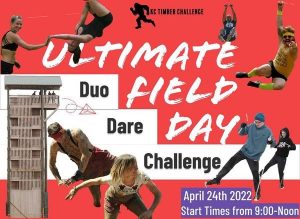 The first double down is not super close together, but if you live in Kansas City or St. Louis, it puts you between the two venues. For those who live a little farther away, both cities have good big enough airports to get some flights but small enough that they don't take forever to get through.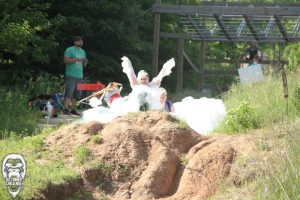 KCOCR Double Down Summer:
June 4th Kansas City: Battle of the Lions: Strength:  The OCR brand that helped bring the OCR World Championships to life in 2021 and has four unique styles of events (grip, strength, endurance, and the standard) is back. Their strength course is packed densely full of obstacles. You'll love the high quality of the obstacles, variation, and unique builds by David Mainprize and Paul Sidney Morris.
Sign of up Battle of the Lions (BOTL) here
(or sign up for their other event Dallas (Grip) May 7th, OKC (Endurance) Aug 6th or Little Rock (Standard) Oct. 29th)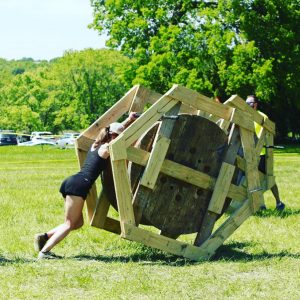 June 5th Kansas City: KC Timber Challenge Wild Women's Timber Challenge: So you raced BOTL, and it's time to rest…or is it? KC Timber has their Wild Women's Timber Challenge the next day. These events are so close you can stay in the same hotel and be about 15 minutes from each venue. The Wild Women's Timber Challenge is a 5k OCR for ladies only….or men in drag. While not competitive, this is a great reminder that it's okay to have some fun and not take things too seriously. You'll love the atmosphere…and if I was a single man…I would put this on my event calendar every single year.
Sign up for Wild Women's Timber Challenge Here
(Or check out their other events Family Timber Challenge May 15th, Wild Women's Timber Challenge June 12, and Family Timber Challenge July 31st)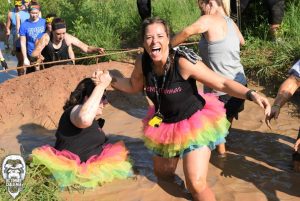 Show some love for some local brands and come out for a back-to-back weekend of racing for some unforgettable experiences. The only thing you'll regret is that you haven't come out to these brands earlier.