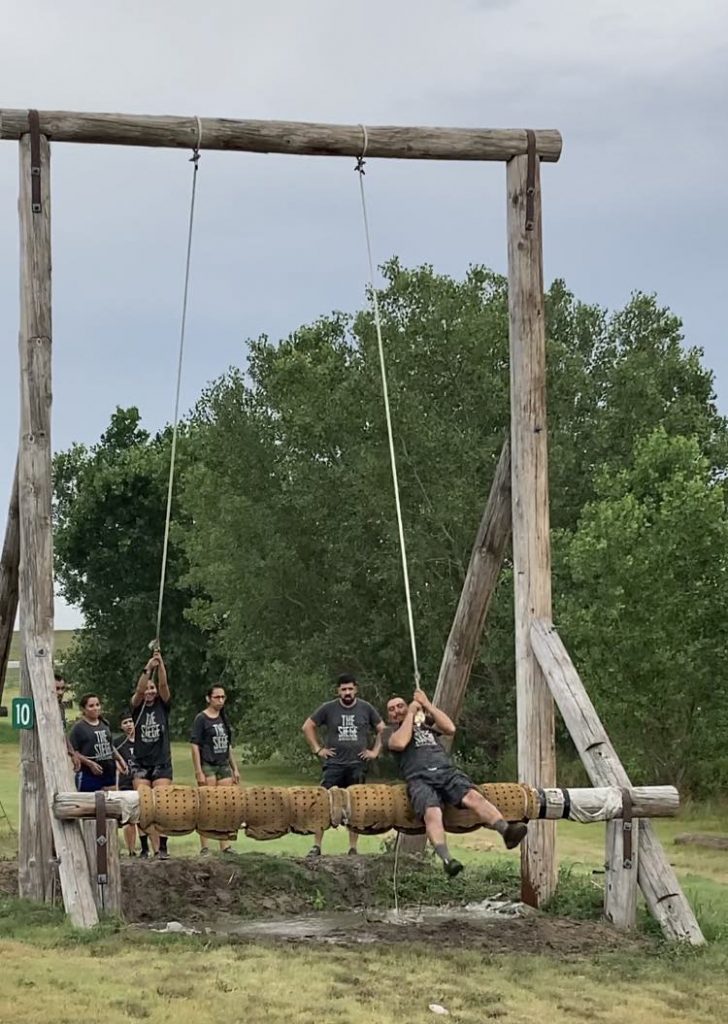 I took a trip out to Garden City, Kansas for the second year in a row to run The Siege Obstacle Course Race (OCR) put on by Core Fitness. A couple things had changed even though the event was at the same venue. Here's how it went and if The Siege is getting better by year or stagnating.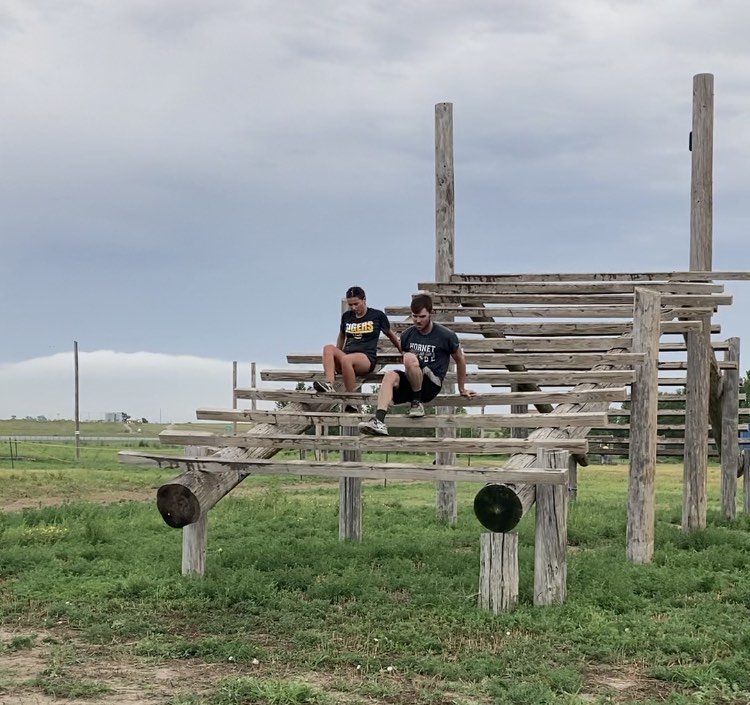 Check In: You could check in the day before at Core Fitness (the ones putting on the event) or during the morning of the event. Checking in the day before was super easy and the way to go if you had time. The gym was open until 10pm making the day before check doable without much hassle. Although, just a heads up, the morning of the race you did still have to pickup your timing chip so make sure you plan for adequate time before the race start. Also of note, parking is "off site" at the high school (the course actually runs around where you park) so to get to the start line they had a small bus running on a consistent and frequent schedule.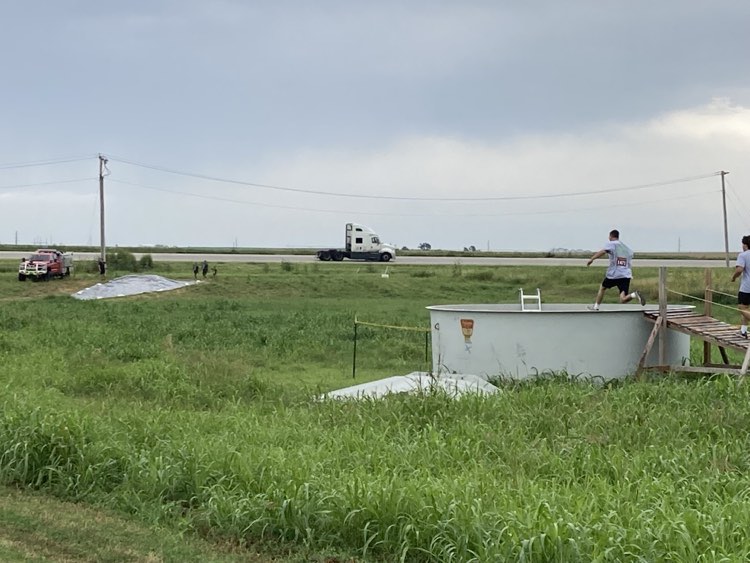 Terrain: The terrain was flat and fast running through a field for the most part, a small section of concrete by the high school and a lap of a rubberized track. Although the terrain was fast, the obstacles made it not feel like a super-fast course…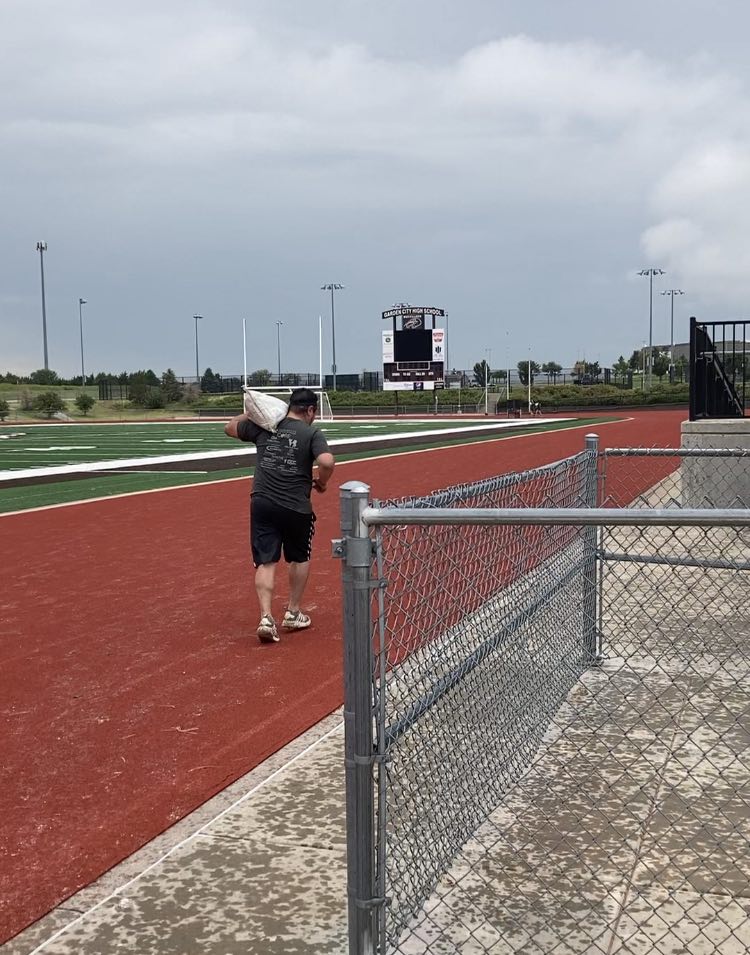 Obstacles: For a smaller event, the course was packed with obstacles. It felt like it was water obstacle followed by a traditional OCR obstacle back and forth for most of the race. The course used part of a Junior Reserve Officer Training Corps (JROTC) course for many of their obstacles so the quality and build of many of the obstacles was very high quality. This includes things like a over/under, inverted giant's ladder, monkey bars, Tarzan swing, a weaver (used as a simple over), high hurdles and giant wooden Xs you had to step over.
Some of the more temporary obstacles included a full lap around the track carrying a sandbag, bales of hay that you had to climb over, a tunnel (which was very slippery during the team race), a giant slip and slide, mud pits and what felt like a dozen water pits. Each water pit had three short fences you had to go underneath. So each time you entered one it was three down/ups really giving you a good workout and breaking up ability to run fast.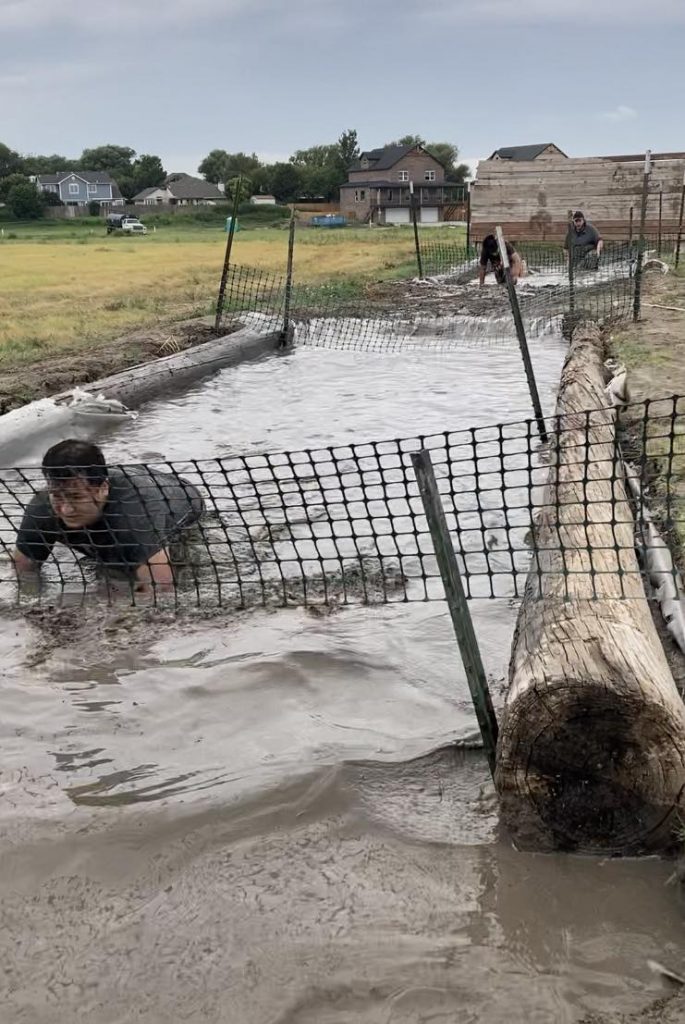 Format and Options: When signing up your options included Mini-Siege (kid's race), 5k competitive, 5k open, team competitive or team open. My teammate Thomas Plush and I decided to do both the 5k competitive and the 5k competitive team. After running near max effort for the first lap, we had a 10 min break and then we were back on the course for another lap at max effort. This made for a great challenge and a fun time.
The team aspect is something we don't get very often. The team's score was the total of the four times, so it makes everyone run at max effort even if you are the stronger person on the team. The requirement to run hard and not let your team down added a little extra to the race. Besides OCR World Championships, Spartan Championships and KC Timber Challenge's Duo Dare Challenge, I'm not familiar with any pure team based OCRs in 2023 (Conquer the Gauntlet isn't doing a team race this year. There are races like Mythic Race and Savage Races where you get a team score based off your individual score but those aren't pure team based events.)
The event was run in a time trial format so it's not like you could coast at any point, truly making this a max effort event if you were in one of the competitive competitions. The time trial format also meant that the course was never crowded, a huge plus especially for those that run later in the day.
Overall: The Siege is a small OCR but it was worth the trip in my opinion. If I can take one trip but race twice in a single weekend, that makes it a must hit event. The obstacles won't be super technical so it is a great place to help bring newer racers into the sport of OCR. While I would have liked doing the longer set of monkey bars and the weaver as intended, I think the course organizers know their audience and is adapting to what they think is best.
For those that are bringing family, the course layout and use of the field can allow for some great viewing if you are willing to walk a little bit. With such a dense number of obstacles crammed into a 5k on not technical terrain and a low price point, this is a great race for those looking to add another event into their calendar.