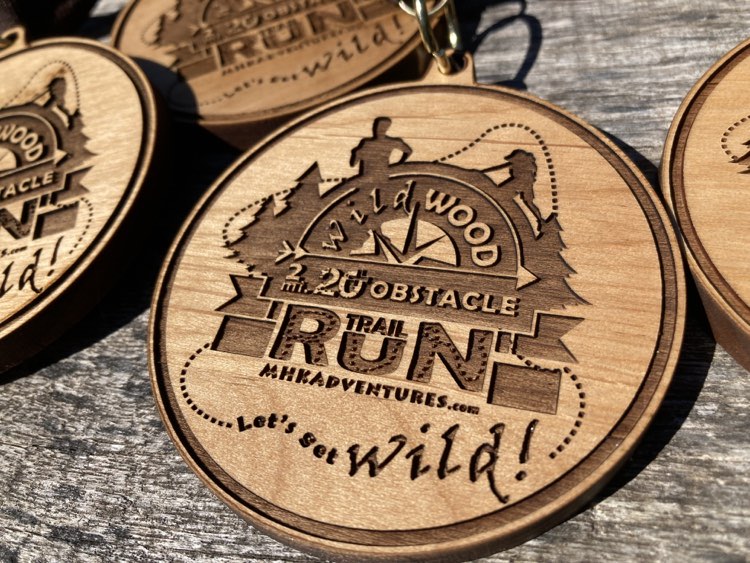 There's an Obstacle Course Race (OCR) 20 minutes from my house that I haven't been to over the last 2.5 years I've lived in the area until this weekend. The event typically falls on a major race weekend like Obstacle Course Racing World Championships (OCRWC) but luckily this year, OCRWC is later than normal. After missing it the last two years, I finally made it to the closest OCR to my house to run their permanent course at Wildwood Adventure Park. Here's what I thought and if it is worth your time to head over to Manhattan, Kansas: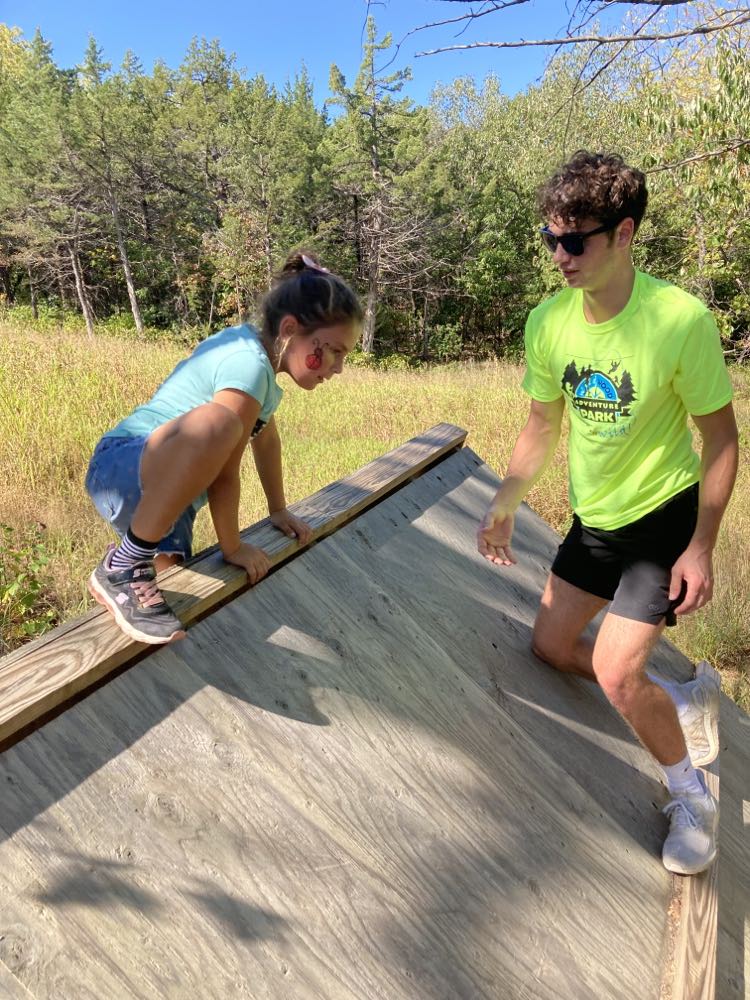 Venue: The venue not only has an OCR but also high adventure zip lines and trails. The venue reminded me a lot of KC Timber Challenge in Bonner Springs, Kansas. Similar atmosphere, similar festival with games like cornhole, giant Jenga, that ring on a string hook game and a fire with seats around it. All of this was in the shade making for a nice waiting area for families. Just like KC Timber, there isn't much visible of the course for spectators besides the ending couple of obstacles.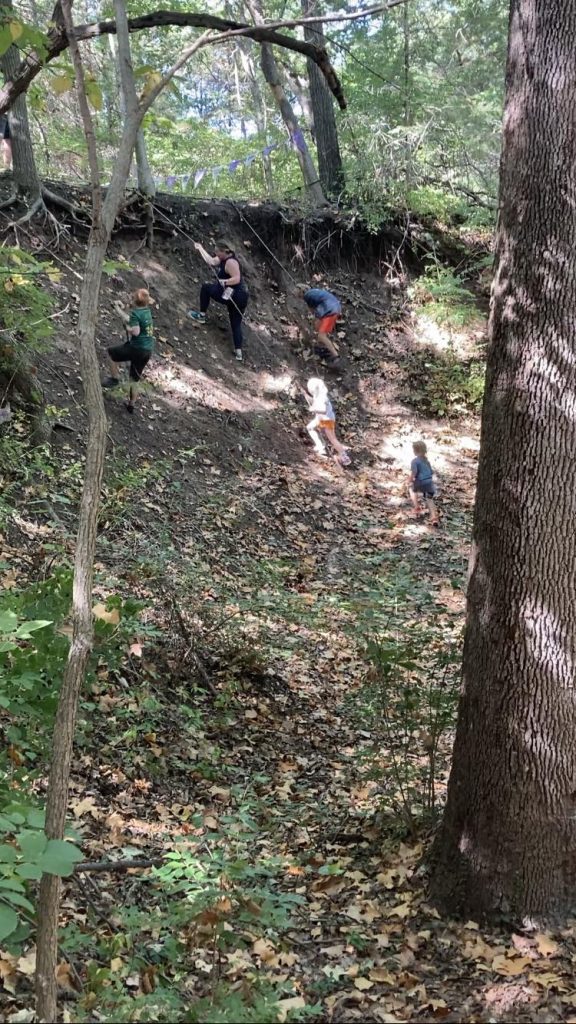 Terrain: The course was listed as 2 mile route with around 20 obstacles. My GPS tracked it a little under 2 miles but the obstacles were frequent enough I wasn't looking at my watch most of the event. Most of the course was groomed trail that was surprisingly wide. There were a couple of technical, rocky sections but nothing too crazy. I was surprised with the amount of elevation gain/loss over the short course which seemed like you were always climbing or descending. The course was marked very well with K-State colored purple/white flags making all the turns very clear despite it being my first time running the event.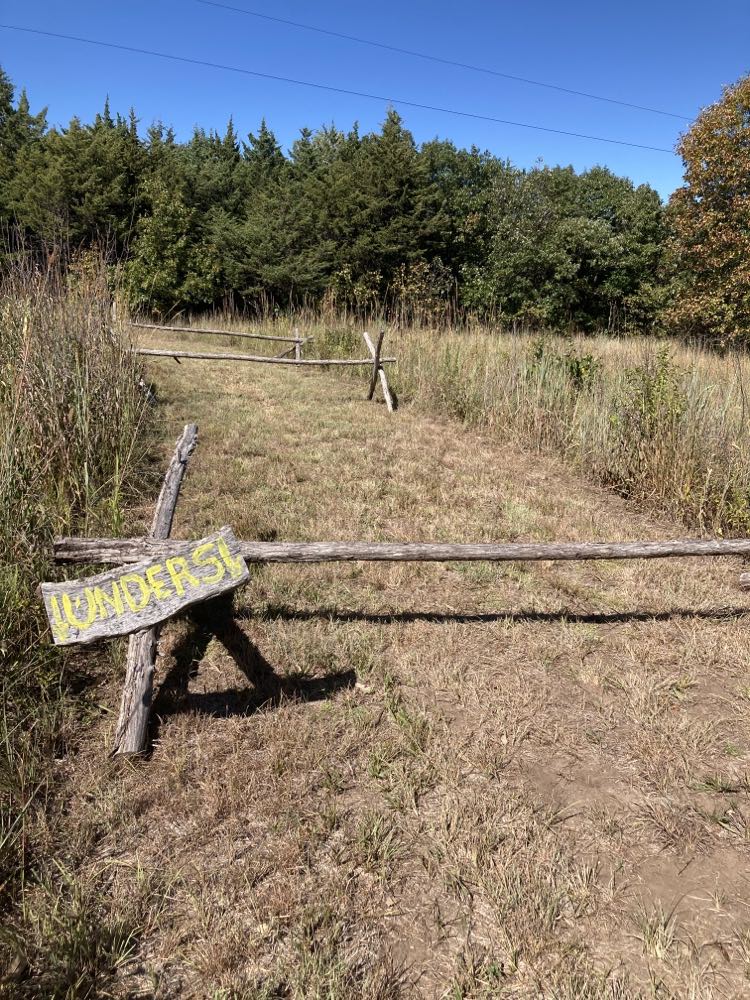 Obstacles: With this being smaller brand I wasn't expecting much on the way of obstacles, but it actually exceeded my expectations. If you are looking for huge obstacles with multiple lanes and trussing, you won't find it here. What you will find is a mix of good obstacle that are built strong and have more of that homemade feel.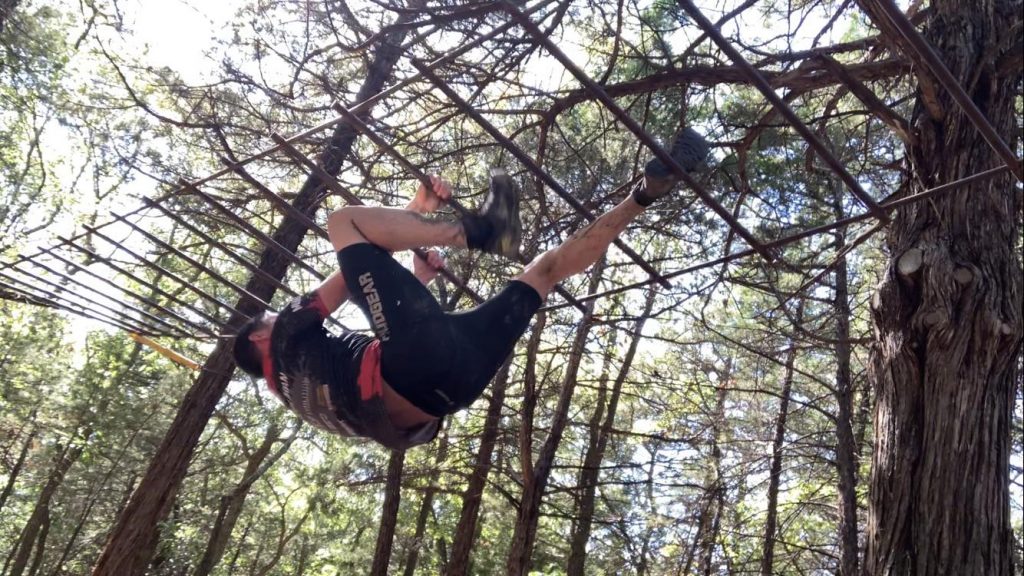 For grip obstacles there was a set of monkey bars, a rope climb, a set of low monkey bars on wire (which I assume you are supposed to traverse like a horizontal ladder) and a seven section traverse wall on wires. Honestly, I was surprised with how challenging the traverse wall was requiring good technique and grip strength to get through the large wooden block holds.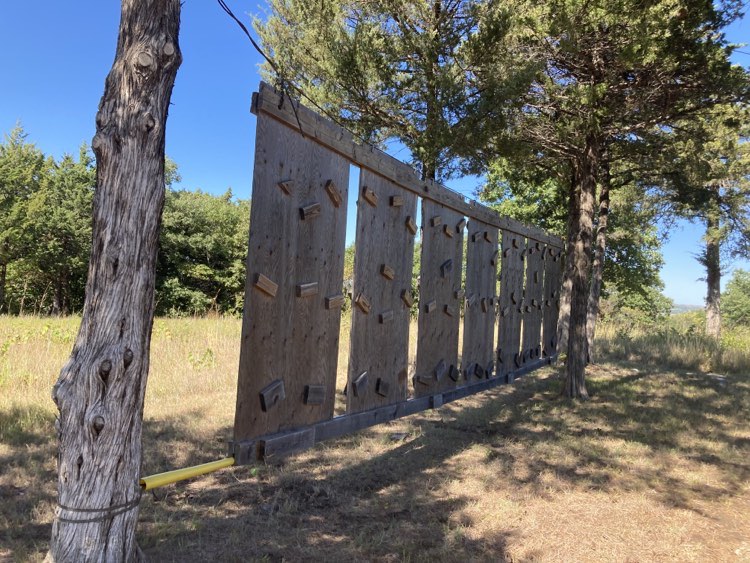 They also did a really good job at balance obstacles. The unstable swing steps required me to take a second try after slipping off the third step. The post hopping section was long (only the last third is shown in the picture later in this article) and required good balance. What was nice about that one is they also had an easier lane with guide ropes to help those whose balance isn't as good. They rounded out the balance with a couple of log balance beams, quintuple steps, an unstable log balance beam and a teeter/totter balance obstacle.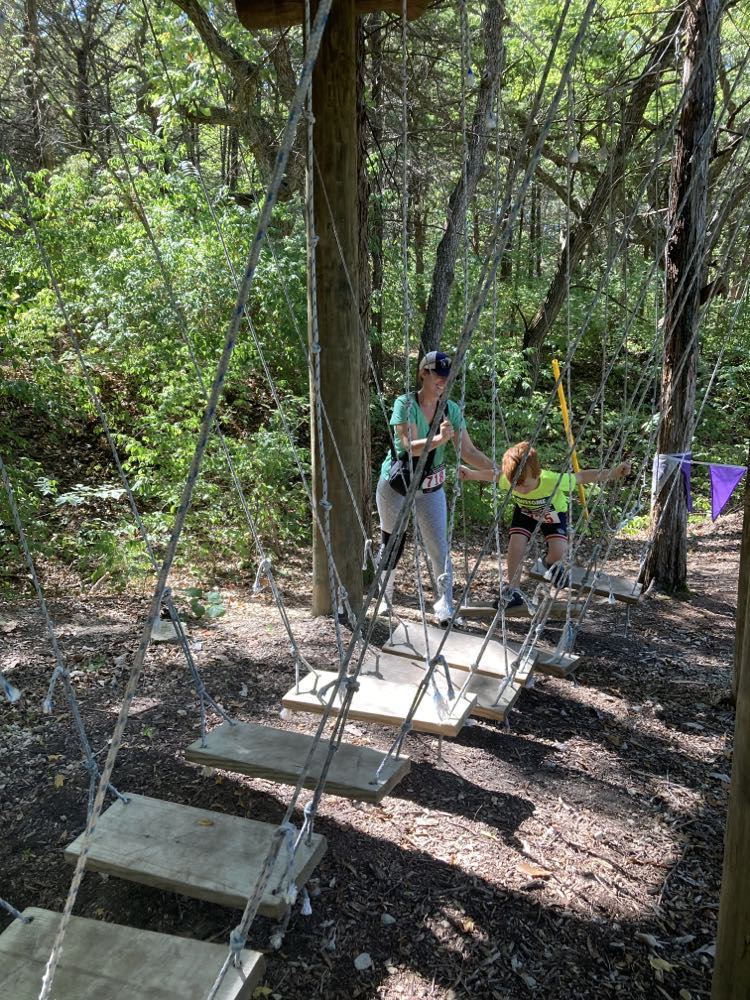 All of the above plus overs, under obstacles, a slant wall, a rope spider web, a tunnel, a mud pit, a steep climb incline, fires at the finish line and a slide to round things out. For a small event, the obstacles were really good.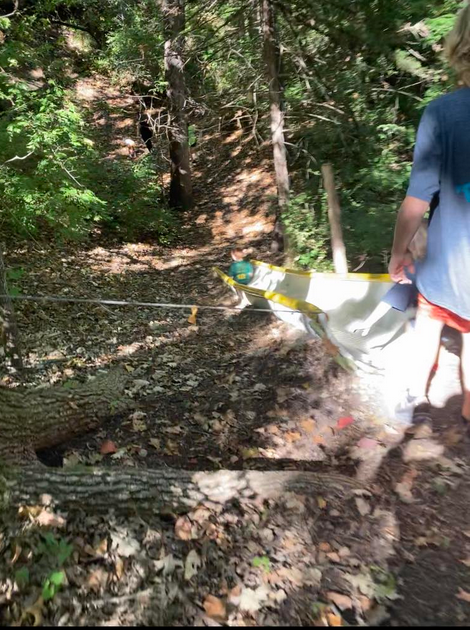 Atmosphere & Swag: The atmosphere had a really good family feel to it. Most of the event reminds me of the earlier days of KC Timber Challenge. Most unusual was the race started at 2pm on Sunday, which makes it the only time I went to church before a race. The casual afternoon start gives you a hint of what to expect from the event. Race medals were nice wooden medals and every participant got a t-shirt for registering.
Overall: While Wildwood Obstacle Run isn't something you should fly across the country to attend, if you are within a couple hour drive and like racing like me, it is something you should consider adding to your list. The price point isn't something that will break the bank making it one of the most cost efficient OCRs you can attend.
The event is a great introduction to OCR for newbies, for those a little more advanced its an opportunity to shoot for 100% obstacle complete since a couple of the obstacles can be challenging but not impossible and for the experienced racer it is an opportunity to race for a top spot since the field size tends to be smaller than most brands. While the competitive field wasn't deep, it only takes a couple of people and you've got a good race on your hand. Want to definitely know which of your friends is the fastest OCR athlete? This course would provide a cool, unique and almost private feel to the competition with its small 10-12 person waves.
They tend to do one to two race events a year, April usually has a youth race and September is an all ages race. Unfortunately for me, I'll be moving out of the Midwest next year so this will likely by my one and only event with them. With many of the multi-state brands not coming to the Midwest very often, it is brands like Wildwood that will continue to bring people into the sport. I encourage everyone to check them out, support their local brands, follow them on Facebook and see a different side of the sport.
Want to know how we find all these unique local events? Download the OCR Buddy App to get the full guide to OCR and ninja events not only in the US but worldwide.