Russ Blatt
OCR Buddy is the world's only calendar and database app for iPhones and Android phones. However, what started as a simple app has grown into much more than that, an OCR Community.
I started OCR Buddy because I was looking for a better way. I was looking for a better way to find obstacle races to sign up for. I was tired of going website to website and it seemed that no one had a complete listing. It took hard work and desire to create something that had never been seen before. OCR Buddy was released on November 1, 2016. What started in four countries and a few hundred users has grown to almost eight thousand downloads with over 26,000 lifetime listings in 70 countries.
OCR Buddy has grown into a community. Its community has the overall goal of supporting, improving and continuing the development of obstacle racing for its athletes. How can a simple app do that? It does it by being more than an app. OCR Buddy has added features into the app that will help you find hotels, get directions or the weather for your event at the event's location. OCR Buddy can provide you discount codes, training locations and allows you to help others within the OCR Community. OCR Buddy is not about me. It is about all of you.
One feature that I made sure was an integral part of OCR Buddy was to give the users the ability to help one other. Users (and non-users) can add events into the OCR Buddy database. OCR Buddy allows users to add their own information, codes and more importantly, gives them the control over their schedule.
The OCR community benefits because Race Directors use OCR Buddy, although not as many as we wish. Imagine if all Race Directors checked schedules so that there was limited competition on dates? Every time a Race Director decides not to compete directly with another race, we all win because athletes can attend more events.
OCR Buddy continues to morph itself into an OCR Concierge for the OCR community. OCR Buddy has started programs such as OCR Holiday Hero and was a founder of OCR Strong. Both gave back to the OCR athletes. OCR Buddy continually assists its partners in promotion of their events because it's the right thing to do.
Recently, the OCR Buddy Ambassadors were announced. The OCR Buddy Ambassadors, while promoting OCR Buddy to the OCR community, has the goal of promoting OCR itself. While podiums are great, helping people overcome their own obstacles, promoting those that may otherwise may not have a forum and being the basis for someone to say, "they inspired me" is our goal. With 55 Ambassadors in 12 countries around the world, we have only just started to see how well a simple app can affect athletes from the United States to the United Kingdom, through Kuwait, Chile, South Africa and more. The OCR Buddy Ambassadors bring the world together through the love of obstacle racing and the desire to make our community a better place.
Functionally, there is no other OCR calendar like OCR Buddy. Users can filter in over a dozen ways. Users can keep track of past performances. Users benefit by the constant upgrades to the app, mostly made through suggestions of the OCR Community. OCR Buddy supports other race types such as ninja, adventure racing and very soon the event type "hybrid" will have its own place in OCR Buddy (DEKA, Hyrox, etc.).
OCR Buddy is never satisfied where it is as there are always ways to give more to the OCR community and to its users. The goal of OCR Buddy is to be able to provide everything it needs to its users for a race. OCR Buddy will help you plan, schedule and register for a race. Then it can help you find a hotel and tell you the weather so you can prepare for your event. I know there is more we can do for you. In fact, more upgrades are constantly being presented.
I realize that this was supposed to be about me and why I started OCR Buddy and how I see the app. The issue is that I do not see OCR Buddy as an app, but as a living thing. It grows. It improves. It makes mistakes and learns from it. Building this app has been the best thing I could have done in this sport. I was once a guy racing alone and found a community and a team to race with. The New England Spahtens were my friends and my Battle Buddies. So, when it came to figure out what to name this app and how to portray it to the community, I only wanted to be one thing. I wanted to be the "Buddy" for the OCR Community.
I hope that I am doing just that.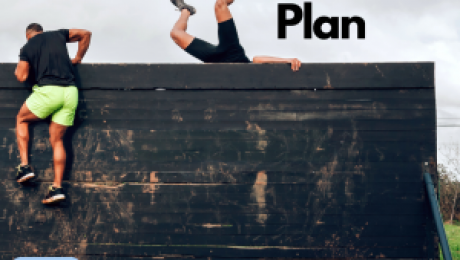 On May 16th, the Wall Street Journal reported that Spartan Race faced a cash crunch.  The obstacle racing community was fired up on both sides of the Spartan fence.  Those that love Spartan tried to give a rationale as to why this is temporary, and Spartan will bounce back.  The anti-Spartan crowd had fodder to